EXCLUSIVE: Jan Hryniak directs film about Polish artist.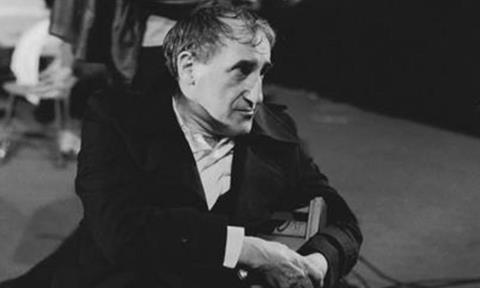 Germany-based sales outfit Media Luna New Films has picked up international rights to Jan Hryniak's Kantor.
The film is a biopic of charismatic and versatile 20th Century Polish painter Tadeusz Kantor [pictured].
Media Luna New Films' Ida Martins revealed the news to Screen on the eve of this year's Polish Days at the New Horizons International Film Festival in Wroclaw (August 3-13).
The film stars Borys Szyc (Spoor) as Kantor, alongside stage actress Paulina Puslednik as Kantor's first wife, and Agnieszka Podsiadlik (Baby Bump) as his second wife.
Produced by Studio Rewers, the biopic chronicles Kantor's childhood through secondary school in Tarnow, his graduation from the Academy of Fine Arts in Krakow and activities in the city's artistic community as well as his international successes from the 1960s until his death in 1990.
Director Jan Hryniak previously made Polish features The Third, Trick and The Haven.
Martins also told Screen that she has made her first foray into co-producing by boarding producer-director Antonio Hens' Oh Many Blue, which is now in post-production.
The feel-good drama stars Spanish actress Carmen Maura as a faded rock star who receives a visit out of the blue at her old people's home from an unknown grandson who aspires to become a rock musician.
Hens' previous films include Clandestinos and The Last Match, he also produced Miguel Ferrari's Blue and Not So Pink.