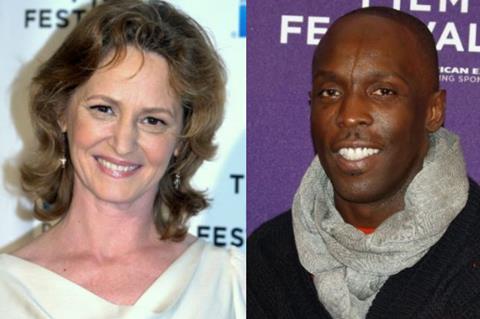 Melissa Leo and Michael K. Williams have joined Frank Grillo, Alice Englert and Jack Kilmer in Body Brokers, a crime thriller inspired by sinister actual events that Voltage Pictures represents for internatonal sales.

John Swab will direct from his screenplay about a multibillion dollar drug and alcohol treatment scheme whereby former drug addicts and dealers become rich as fly-by-night 'body brokers', recruiting other addicts to seek treatment and selling those patients on to facilities paying the highest price.
Kilmer (The Nice Guys) and Englert (Beautiful Creatures) play drug addicts Utah and Opal, who are living off the streets in rural Ohio when they get recruited by body broker Wood (Williams, When They See Us, The Wire) and are offered treatment in Los Angeles. Wood introduces Utah to treatment centre mogul Vin (Grillo), who believes saving lives plays second fiddle to profits. Leo will portray the resident treatment centre psychiatrist, Dr. White.
Principal photography is scheduled to begin in August. CAA Media Finance represents US rights.
Jeremy M. Rosen (Dog Eat Dog, Charlie Says) and Robert Ogden Barnum (Margin Call, All Is Lost) are producing with Swab for Roxwell Films, whose latest film Charlie Says premiered in Venice last year and was released by IFC Films in the US.
Swab's first feature was the 2016 revenge drama Let Me Make You A Martyr starring Marilyn Manson. His upcoming feature, crime drama Run With The Hunted, stars Michael Pitt, Ron Perlman and Dree Hemingway and is represented by CAA Media Finance.