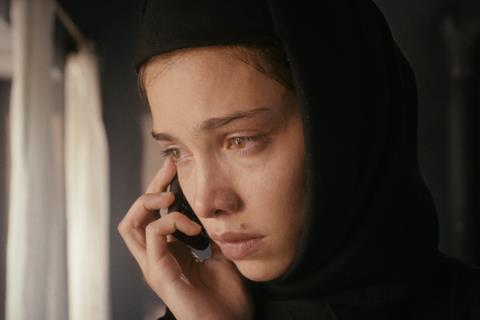 Memento international has boarded sales on New York-based Romanian director Bogdan George Apetri's third feature Miracle ahead of its world premiere in Venice's Horizons section in September.
Divided into two chapters, the crime tale opens on a young nun who sneaks out of her isolated monastery to attend to an urgent matter but never makes it back.
The second chapter follows a police detective's investigation into her fate, which uncovers clues and revelations that lead not only to an unfathomable truth but possibly, to an actual miracle as well.
Miracle is the second work in a planned trilogy. It kicked off with another crime tale Unidentified, which was shot at the same time as Miracle.
Apetri's debut feature Outbound premiered in competition in Locarno in 2010 and then played a raft of other festivals including Toronto and Rotterdam.
The filmmaker, who teaches directing at Columbia University in New York, also works as a producer in the US, with credits including Ethan Hawke's Blaze, Melina Leon's Cancion Sin Nombre and Julia Solomonoff's Nobody's Watching.
He produced this Romanian production with Oana Iancu under the banner of their newly established Bucharest-based outfit The East Company Productions with the Czech Republic's Cineart TV Prague and Latvia's Tasse Film (Latvia) on board as co-producers. The film is distributed by Bold Films Studio in Romania.
Miracle is Romania's first entry to a competitive section of Venice in 12 years.
It features a host of award-winning Romanian talent including RADA trained Ioana Bugarin and Emanuel Pârvu (Graduation) as well as cinematographer Oleg Mutu and production designer Mihaela Poenaru, who both worked on Cannes Palme d'Or Winner 4 months, 3 Weeks and 2 Days by Cristian Mungiu.
Other titles on Memento International's current slate include Cannes Grand Prix Winner A Hero by Asghar Farhadi and upcoming features Cinema Sabaya by Orit Fouks Rotem and Huda's Salon by Hany Abu Assad.