EXCLUSIVE: UK distributor takes Elle Driver's provocative, award-winning Venice drama.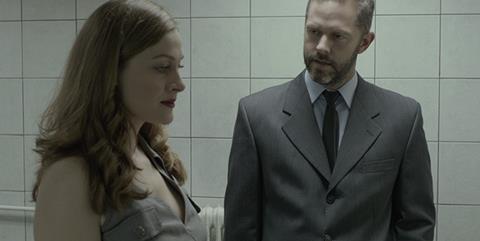 Metrodome has taken UK rights to Alexandros Avranas' Venice drama Miss Violence from Elle Driver.
The unsettling Greek drama, about an abusive father's devious sexual, physical and psychological control over the rest of his family, won the Best Director and Best Actor awards at the festival.
Themis Panou, who plays the father, won Venice's Volpi Cup.
The deal was negotiated by Adeline Fontan Tessaur for Elle Driver and Metrodome's head of acquisitions, Giles Edwards.
Edwards said: "This provocative, brilliant and ferociously uncompromising film is a genuine masterpiece of directorial control, featuring a series of impeccable, fearless and often astonishing performances and was justifiably rewarded at Venice this year.
"With the candor and skill of world-class storytellers like Michael Haneke and Giorgos Lanthimos, director Alexandros Avranas gives voice to the dark unspoken fears of victims too often silenced by monstrous villains whom society unfathomably tolerates or, worse, unconscionably ignores.
"On the evidence of this, he is set to become a major talent in world cinema."
Metrodome continues to rack up well-received festival titles alongside genre fare, with features acquired this year including Prince Avalanche, Before the Winter Chill and We Are The Best!.