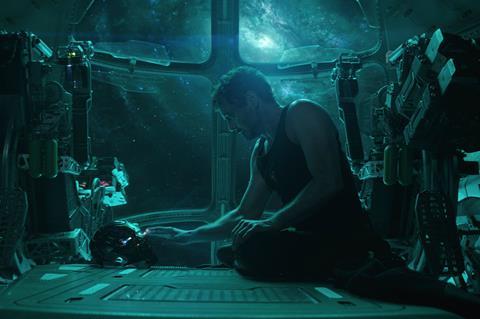 Comedy dominated a record year for Mexican local box office in 2019 as home-grown films claimed 9.2% market share of all releases in what was also a record year overall generating $972.1m (Ps. 18.684bn).

Disney ruled, as it did in North America and across much of the world. Avengers: Endgame set the all-time box office record of $77.48m, outstripping the likes of Avatar and Titanic following years of significant exhibition growth in the country. Toy Story 4 delivered the highest admissions level of all time on 25.2m.
In a record year for local films that generated Ps. 1.723bn ($89.7m, which was not a USD record due to the exchange rate), nine out of the top 10 local films were comedies – the exception being the animated fantasy Dia de Muertos at number nine. No Manches Frida 2 led the way on $17.49m followed by Mirreyes Contra Godinez on $12.54m, and Tod@s Caen on $6.99m.
Mexican films claimed 9.9% share of overall admissions and drew a record 34m. No Manches Frida drew 6.7m, Mirreyes Contra Godinez 4.6m, and Tod@s Caen 2.7m. Local box office market share gained 18.5% on 2018, and admissions market share climbed 11.8% year-on-year.
However even the top Mexican release was some way off the number 10 film in the overall rankings, according to data from ComScore and Mexican industry sources. Disney claimed the top three slots and seven of the top 10 places. Joker from Warner Bros was the only non-Disney release in the top five and ranked fourth on $43.6m.
Mexico top 10 – all distributors
| Title | Release date | Distributor | Cinema count | Box office (USD) | Admissions |
| --- | --- | --- | --- | --- | --- |
| Avengers: Endgame | 26/04/2019 | Disney | 892 | 77.48M | 24,861,935 |
| Toy Story 4 | 21/06/2019 | Disney | 894 | 72.38M | 25,200514 |
| The Lion King | 19/07/2019 | Disney | 897 | 52.49M | 18,040,704 |
| Joker | 04/10/2019 | Warner Bros | 927 | 43.59M | 15,062,128 |
| Captain Marvel | 08/03/2019 | Disney | 871 | 32.81M | 11,513,470 |
| Aladdin | 24/05/2019 | Disney | 885 | 32.97M | 11,686,177 |
| Spider-Man: Far From Home | 04/07/2019 | Sony | 888 | 32.13M | 10,809,951 |
| Frozen II | 22/11/2019 | Disney | 916 | 27.74M | 10,147,948 |
| Maleficent: Mistress of Evil | 18/10/2019 | Disney | 915 | 26.07M | 9,371,494 |
| It: Chapter 2 | 06/09/2019 | Warner Bros | 913 | 21.64M | 7,569,972 |
Mexico top 10 – Mexican films
| Title | Release date | Distributor | Cinema count | Box office (USD) | Admissions |
| --- | --- | --- | --- | --- | --- |
| No Manches Frida 2 | 11/04/2019 | VIDEOC | 874 | 17,499,347 | 6,651,114 |
| Mirreyes contra Godinez | 25/01/2019 | VIDEOC | 852 | 12,544,220 | 4,582,038 |
| Tod@s Caen | 20/09/2019 | VIDEOC | 896 | 6,996,649 | 2,676,132 |
| Dulce Familia | 10/05/2019 | VIDEOC | 849 | 5,859,070 | 2,226,206 |
| La Boda de Mi Mejor Amigo | 14/02/2019 | Sony | 842 | 5,152,843 | 1,892,002 |
| Solteras | 07/06/2019 | Cinepolis | 813 | 3,440,062 | 1,242,856 |
| Guadalupe Reyes | 29/11/2019 | VIDEOC | 899 | 3,191,049 | 1,197,921 |
| Como Novio de Pueblo | 15/03/2019 | Warner Bros | 849 | 3,112,083 | 1,159,922 |
| Dia de Muertos | 01/11/2019 | VIDEOC | 823 | 3,112,352 | 1,264,983 |
| En las Buenas y en las Malas | 15/03/2019 | VIDEOC | 841 | 3,074,008 | 1,127,882p |