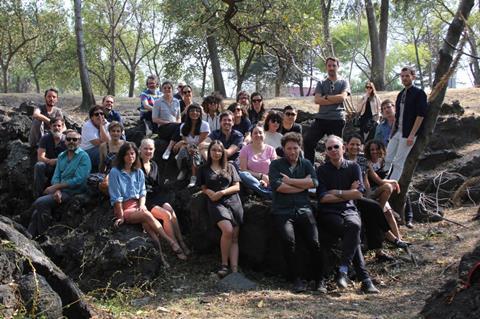 Mexican project lab Catapulta, whose prior submissions include Yulene Olaizola's 2020 Venice selection Tragic Jungle, has set March 24-27 for its online third edition during the 11th FICUNAM film festival in Mexico City.
Whereas Catapulta only showcased films in post-production in its first two outings, the lab is expanding this year to encompass development projects with a $10,000 award on offer for the winner.
Catapulta First Cut will select up to six fiction, animation or documentary features in the editing or post-production stage.
The section will award a $5,000 prize, sound mixing, color grading, and editing services, and a distribution deal for one of the projects.

Catapulta Development will accommodate up to 10 six fiction, animation or documentary features in script or pre-production stage.
Filmmakers on all submissions will get 10 to 15 one-to-one meetings with international film industry experts and potential partners. The lab is open to fimmakers from any country.
Catapulta director Ivan Granovsky said, "Catapulta is a pragmatic lab, and this year we all acknowledged life is pretty short. That's why we want just a few good meetings instead of a needlessly high number. And we want our participants to focus on the cash prize."
UNAM's cultural affairs programming secretary Juan Ayala added, "UNAM understands that the new voices of cinema are a cultural resistance coming from the entire world, from emergent or central countries."
Submissions from the previous two editions include Sofía Quirós's 2019 Cannes Critics' Week entry Land Of Ashes (Costa Rica-Argentina-France) and 2019 Locarno selections Technoboss (Portugal-France) by João Nicolau and Eloy Enciso's Endless Night (Spain).