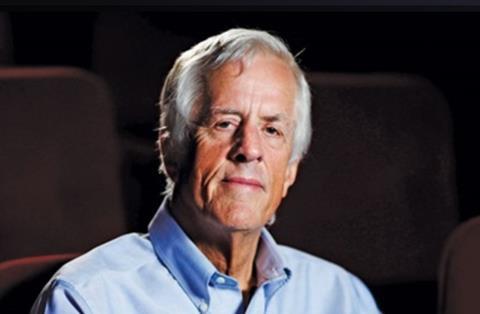 Michael Apted, director of the Up documentary series and Bond thriller The World Is Not Enough, has died. He was 79.
Apted passed away on Thursday night (January 7). Sources at The Gersh Agency and Directors Guild of America (DGA) confirmed the news to Screendaily but did not provide further details.
The English film and TV writer and director was born in Aylesbury, Buckinghamshire, on February 10, 1941, and served three terms as president of the DGA spanning 2003-2009.
He was a mainstay on the ground-breaking Up TV documentary series that chronicled the lives of 14 British people from childhood, starting in 1964. Apted did not direct the first instalment but helmed every successive seven-year update through to 63 Up in 2019.
His feature films include Unlocked, The Chronicles Of Narnia: The Voyage Of The Dawn Treader, Amazing Grace, Gorillas In The Mist, Coalminer's Daughter (for which he earned a DGA Feature Film Award nomination), The World is Not Enough, Gorky Park, Thunderheart, Nell, Enigma, and Enough.
Documentary credits include Incident At Oglala, Bring On The Night, Moving The Mountain, Me And Isaac Newton, and Power Of The Game.
His TV work encompassed shows like Showtime's Masters Of Sex and Ray Donovan, and HBO's Rome, for which he won the DGA Award in the dramatic Series category in 2006.
Apted was a multiple Bafta nominee, winning the Flaherty Documentary Award for 28 Up in 1985, and for 35 Up in 1992. Among other honours, he received the Berlinale's Prize of the Ecumenical Jury for Moving The Mountain in 1995.
He was nominated for the DGA Award in the dramatic series night category for PBS Special The Collection-Harold Pinter in 1978, and earned the Guild's Honorary Life Member Award in 2018, and the DGA's Robert B. Aldrich Award for extraordinary service in 2013.
In 2009 was made a Companion of the Order of Saint Michael and Saint George for his work in the film and television industries.
Steven Soderbergh, who worked alongside Apted at the DGA and co-founded with him the Guild's independent directors committee in 1998, said: "I spent countless hours literally two feet from Michael and loved every minute of it. Apart from his own remarkable body of work, what he gave to the DGA can't be measured; he put his entire BEING into the Guild, and inspired us all to follow his example. We were lucky to have him and to know him."
Taylor Hackford, who succeeded Apted as DGA president, added: "Michael Apted was the definition of 'mensch' – like the wonderful director he was, you could always count on him to deliver a clear and well thought out point-of-view, usually leavened with a dollop of dry wit. He was my trusted colleague at the DGA for over 30 years, and I was privileged to follow him as President of our great organization – his were huge shoes to fill. I will miss him dearly."
DGA president Thomas Schlamme said Apted's legacy would be "forever woven into the fabric of cinema and our Guild".
Apted is survived by his wife Paige, and his children Jim, John, and Lily.