The 12-year Sony Pictures veteran has joined the studio in the newly created position of evp of international marketing.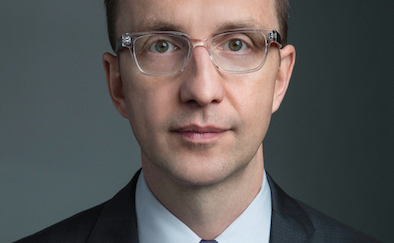 Fisk most recently served as svp of international marketing at Sony, where he spearheaded international marketing campaigns on the likes of Spectre, Skyfalland Casino Royale, as well as Insidious, the Resident Evil franchise, Hotel Transylvania and The Smurfs.
The executive will develop international marketing strategies for all films on Lionsgate's labels and will work closely with international distributors and provide creative direction and oversight for local execution of global strategies.
"Michael has proven himself to be an adept strategist during his tenure at Sony, spearheading the international campaigns of films representing a wide array of genres and numerous blockbuster franchises," said Lionsgate chief brand officer and president of worldwide marketing Tim Palen.
"He has great talent relationships, a terrific grasp of the changing dynamics of the international landscape and valuable leadership experience in creating innovative digital campaigns, and he will be instrumental in ensuring the seamless integration of our domestic and international theatrical marketing initiatives."
"Our international theatrical business continues to grow by leaps and bounds, and Michael will be a key executive in helping us to move our international group forward," said Lionsgate Motion Picture Group co-chairs Patrick Wachsberger and Rob Friedman.
"With a muscular upcoming line-up of blockbuster franchises, potential tentpoles, star-driven event films and targeted properties, we're delighted to have an executive dedicated to bringing our international marketing campaigns to the next level of performance around the world."
Prior to joining Sony Pictures, Fisk worked for MGM and NBC Universal.
Lionsgate's upcoming slate includes Now You See Me 2, the live action Power Rangers film, the next two Divergent franchise chapters, Allegiant and Ascendant, action-thriller Deepwater Horizon, John Wick 2, Patriots Day (in partnership with CBS Films), Francis Lawrence's action adventure film The Odyssey, Monopoly, the first film from Lionsgate's Hasbro relationship, and epic fantasy The Kingkiller Chronicle.