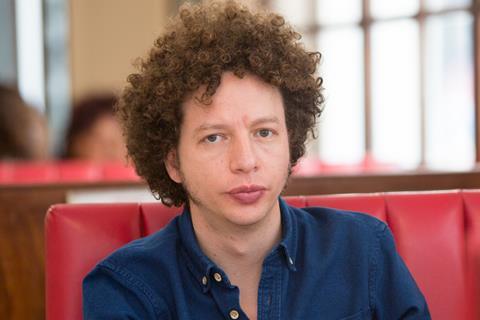 Mexican filmmaker Michel Franco is to receive the honorary Heart of Sarajevo award at the upcoming Sarajevo Film Festival (SFF), which is set to go ahead as a mix of physical and online events.
The Cannes award-winner is expected to attend the 26th edition of the festival, which will take place from August 14-21, as Covid-19 lockdown measures continue to be eased around the world.
The festival will also programme a retrospective of Franco's films in its Tribute strand.
The Mexican director, writer and producer is best known for features including After Lucia, which won the Un Certain Regard award at Cannes in 2012; English-language drama Chronic, which won nominated for the Palme d'Or and won best screenplay at Cannes in 2015; and April's Daughter, which won the Un Certain Regard special jury prize in 2017.
Franco first visited SFF in 2009 with debut feature Daniel And Ana and was president of the festival's main competition in 2017. All these films and 2014's A Los Ojos will comprise the retrospective.
Franco's next feature, Nuevo Orden, is set in a dystopian Mexico City and is in post-production.
Plans for hybrid event
Details of this year's SFF have yet to be announced but organisers have remained defiant that it will run as a physical event since the beginning of lockdown, which has seen international film events postponed or cancelled as a result of the virus crisis.
The latest statement from the festival, one of south-eastern Europe's leading film events, said it had been working with Bosnia and Herzegovina healthcare institutions since late May to define safety protocols for all festival locations and guests.
SFF festival director Mirsad Purivatra said this year's event would mix physical and online elements, and anticipated smaller groups and fewer guests.
"We are fully aware of the responsibility we have as the organizer of such an event," said Purivatra. "Covid-19 has affected all aspects of life worldwide, and the Sarajevo Film Festival has thus been required to go through a transformation as well.
"That means smaller groups, fewer guests, no partying as we know it, but as always, lots of high-quality films and great screenings.
"Our mission remains the same as it has been since the day our festival was founded in a besieged city – to celebrate life, humanity and the arts. Now, once again, we have an opportunity to use culture to fight adversity – by organising a festival in line with the advice of health experts and behaving responsibly within well-defined guidelines, we can show how social cohesion can be built even when we need to maintain physical distance."
While lockdown measures have been eased in the country and Sarajevo airport reopened to international traffic, masks and social distancing of two metres remain mandatory in all indoor public places. There have been 6,877 confirmed cases of Covid-19 and 221 related deaths in Bosnia and Herzegovina to date.