Film star boards Danish auteur's TV project.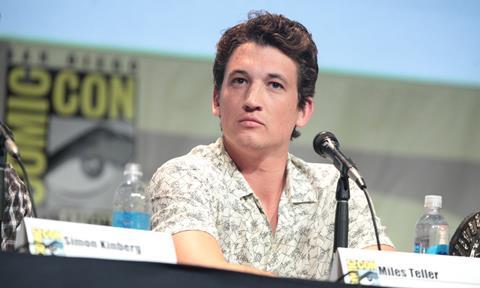 Miles Teller has been cast in Nicolas Winding Refn's upcoming Amazon series Too Old to Die Young.
In his first regular TV series role, Teller will play Martin, a police officer entangled in the world of assassins.
Refn, known for directing Drive and the Amazon Studios film Neon Demon, will write the dramatic series that explores the criminal underbelly of Los Angeles by following killers' existential journeys in becoming samurai. Refn will direct the entire series.
Ed Brubaker, whose credits include HBO's Westworld and Captain America: The Winter Soldier, will co-write with Refn.
"I'm a huge fan of Nic's work so the opportunity to work with him, and for a company like Amazon, with this type of material is very exciting," Teller said.
Teller is best known for his starring role as a troubled young drummer in Damien Chazelle's Oscar-nominated Whiplash. He also starred in last summer's War Dogs and portrayed boxer Vinni Pazienza in Bleed For This.
The actor has two features coming out later this year. Granite Mountain is released by Lionsgate on September 22, followed by Universal's Thank You for Your Service, which Steven Spielberg produced and is due out on October 27.
Teller is represented by CAA and Stone, Genow, Smelkinson, Binder & Christopher.