The Los Angeles-based family and faith-based content provider is in Cannes talking to international buyers on a trio of new series.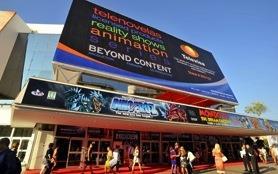 Vice-president of Pure Flix/Quality Flix international sales and distribution Ron Gell has introduced Hitting The Breaks, The Encounter and Revelation Road to the market. All three titles will become available on the company's streaming platform.
"I am excited to bring three new series to MIP this year," said Gell. "They capture the essence of the Pure Flix SVOD platform – adult, family-friendly, inspiring and compelling entertainment with a dynamic, well-known, internationally recognised cast. We feel we have terrific new products to introduce at MIP this fall."
Comedy Hitting The Breaks recently wrapped production and is described as being in the vein of Evening Shade. It tells the story of a former race car driver who relocates his family to the Rockies to run a struggling bed-and-breakfast inherited from his estranged father.
Pure Flix co-founder David A.R. White and his wife Andrea Logan White star with Kevin Downes, Gianna Simone and Burt Reynolds.
Recurring guest stars are Ray Wise, Morgan Fairchild, Reginald Vel Johnson, and Carrot Top, along with guest stars Tim Tebow and Rob Schneider.
Action-thriller The Encounter is in production and based on the Encounter films from Pure Flix Entertainment. Each episode will feature a group of strangers brought together to meet a man who can help them navigate life's challenges.
Bruce Marchiano, Fairchild, Brian Bosworth, Downes, and White star.
Action drama Revelation Road is in development and will chronicle the epic journey of a man as he travels across the broken American landscape in Biblical end-times towards his prophesied future.
The series is a faith-based, post-apocalyptic adventure show with a positive message and will star Sting, the Whites and Bosworth.