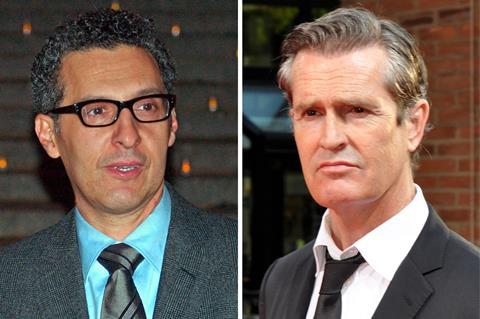 Tele München Group (TMG) has announced a range of sales on its series The Name Of The Rose, the adaptation of Umberto Eco's novel about monks investigating a slew of murders.
Deals include German-speaking Europe (Sky), France (Orange), Finland (YLE), Norway (NRK) and Denmark (DRtv).
Produced by 11 Marzo Film, Palomar and Tele München Group in association with RAI Fiction, the series has a 19-week shoot currently underway in Italy and is set for a world premiere in spring 2019. TMG'S world sales unit TM International is handling worldwide distribution.
Based on Umberto Eco's 1980 novel, which has sold more than 50 million copies to date, The Name Of The Rose stars John Turturro as 14th century Franciscan monk William of Baskerville. Upon arriving at a secluded monastery in the Alps with his novice Adso von Melk (Damian Hardung), the pair become witnesses to a series of murders. In investigating the murders, they themselves become hunted by Bernard Gui (Rupert Everett), an inquisitor aiming to terminate the Franciscan Order.
The cast also includes Michael Emerson (Lost), Sebastian Koch (The Lives Of Others), James Cosmo (Game Of Thrones), Richard Sammel (Inglorious Basterds), Fabrizio Bentivoglio (Human Capital) and Greta Scarano (In Treatment).
The screenplay was co-written by Giacomo Battiato, Andrea Porporati and Nigel Williams, with Battiato directing the series. Maurizio Millenotti, Oscar-nominated for his work on Franco Zeffirelli's Shakespeare adaptations Otello and Hamlet, is the costume designer.