EXCLUSIVE: The company has also come onboard as a producer.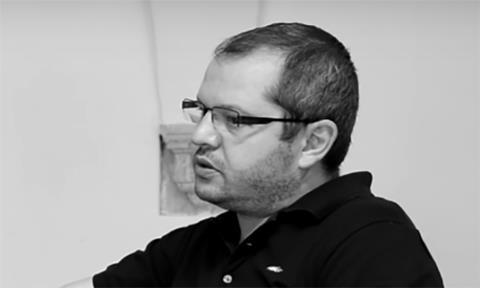 Paris-based mk2 films has boarded sales on Romanian director and Cannes regular Corneliu Porumboiu's upcoming black comedy Gomera.
The film, set on the Canary Island of La Gomera, stars long-time Porumboiu collaborator Vlad Ivanov as a Romanian policeman on a mission to free a crooked businessman from prison which involves learning the local coded whistled language, known as El Silbo.

The company has also come on board the $3.87m project as a co-producer alongside Sylvie Pialat's Les Films du Worso, Julie Gayet and Nadia Turincev's joint company Rouge International, and Apaches in Spain. Porumboiu was last in Cannes in 2015 with The Treasure, which premiered in Un Certain Regard.

Gomera is among a trio of titles boarded by mk2 films on the eve of Cannes, including Mikhaël Hers' third film Amanda and directorial duo Caroline Poggi and Jonathan Vinel's debut feature Jessica Forever.
Pierre Guyard at Paris-based Nord Ouest is producing $4.43m production Amanda, which stars Vincent Lacoste as a carefree twenty-something who becomes the guardian of his seven-year-old niece. Stacy Martin, in Cannes this year in Michel Hazanavicius's Redoutable, plays his girlfriend.

Jessica Forever is about a group of violent lost boys who switch their energies to striving for a peaceful world under the guidance of a young woman they elevate to status of queen. The new feature is produced by Emmanuel Chaumet at Ecce Films, whose previous credits include last year's Cannes Critics' Week opener Victoria.

Festival titles on the mk2 films slate include Naomi Kawase's Palme d'Or contender Radiance as well as Un Certain Regard title Until The Birds Return.