Paris-based mk2 films has boarded sales on French director Christophe Honoré's upcoming film Sorry Angel.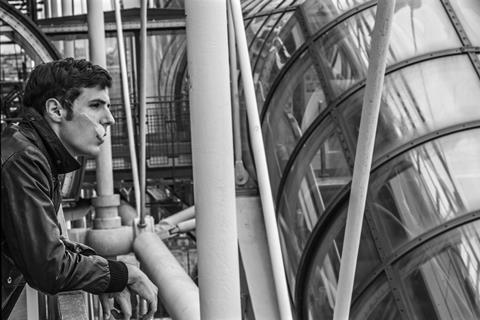 The film is a bittersweet love story between a 40-year-old writer and a young literature student co-starring Pierre Deladonchamps and Vincent Lacoste.
Honoré, who was last at Toronto Film Festival in 2011 with the musical mother and daughter tale Beloved starring Catherine Deneuve and Chiara Mastroianni, has drawn on his experiences as a literature student in the French city of Rennes in the early 1990s for the film.
Deladonchamps, who took Toronto by storm in 2013 when he attended as the lead in Stranger By The Lake, co-stars as 40-year-old writer Jacques who falls for 20-year-old student Arthur, played by Lacoste, best known internationally for his roles in Victoria and Hippocrates, Life Of A French Doctor.
Jacques believes the best years of his life are behind him while Arthur still possesses the optimism of youth.
Producer Philippe Martin at production house Les Films Pelleas has released a first image of Lacoste in the film, which is currently in post-production after shooting in Rennes, Amsterdam and Paris over the summer.
Other new additions to mk2's TIFF slate include Singapore director Eric Khoo's Ramen Shop, starring Japanese actor and model Takumi Saito as a young Japanese chef who embarks on a culinary journey to Singapore to learn more about the mother who died when he was 10. The film is co-produced by Khoo's Zhao Wei Films, Wild Orange Artists, Version Originale Sous-titrée and Comme des Cinémas.
The company will also launch sales on its previously announced world sales acquisition At War, the new film by Stephane Brizé reuniting him with Vincent Lindon in the role of a union leader fighting a factory closure. The film is set to shoot this autumn.
Sales chief Juliette Schrameck says the film, which is set to shoot this autumn, will have a similar gritty aesthetic and social message as their previous collaboration, The Measure Of A Man, for which Lindon won best actor in Cannes in 2015, while also being a more elaborate production.
Other titles on the slate include Robert Guediguian's The House By The Sea, which just premiered in Venice, and Sara Forestier's M, which played in Venice Days.