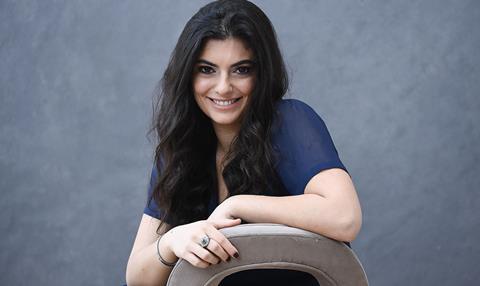 Paris-based mk2 films have boarded sales on Lebanese director Mounia Akl's dark comedy Costa Brava Lebanon about a family whose seemingly idyllic lifestyle in the mountains is threatened by the construction of a landfill site on their doorstep.
The company is launching sales at the AFM.
The production has recently signed Lebanese filmmaker and actress Nadine Labaki (Capernaum, Where Do We Go From Here?) to co-star opposite Palestinian actor Saleh Bakri, who is best known internationally for his performances in The Band's Visit and Wajib.
The pair play a couple who remove their family from the toxic pollution and rubbish-strewn streets of their home city of Beirut and attempt to build a utopian existence in a pristine home in the mountains.
This dream life is shattered when a landfill is built right outside its fence, bringing the garbage and corruption they hoped to leave behind to its door. As the trash rises, so do the tensions in their perfect home.
Costa Brava Lebanon is the debut feature of Akl, a Screen Arab Star of Tomorrow in 2016, who originally broke out internationally with her short film Submarine in 2015 and then picked up credits on the Jude Law-produced series Do Not Disturb.
Initially inspired by the Lebanese garbage crisis in 2014, the feature has taken on fresh resonance in recent months amid Lebanon's economic crisis, which has been further exacerbated by the Covid-19 pandemic and the devastating Beirut blast of August 3.
Akl co-wrote the screenplay with rising Spanish filmmaker Clara Roquet, who she met while studying for an MFA in directing at Columbia University in New York, and then went on to develop the project with the support of the Cannes Cinéfondation Residence, TorinoFilmLab and the Sundance Institute Lab.
Georges Schoucair and Myriam Sassine at Beirut-based Abbout Productions are lead producing with co-producers Sophie Erbs at Cinema Defacto (France), Katrin Pors at Snowglobe (Denmark), Olivier Guerpillon at Fox in the Snow (Sweden), Ingrid Lill Hogtun at Barentsfilm (Norway) and Sergi Moreno at Lastor Media (Spain).