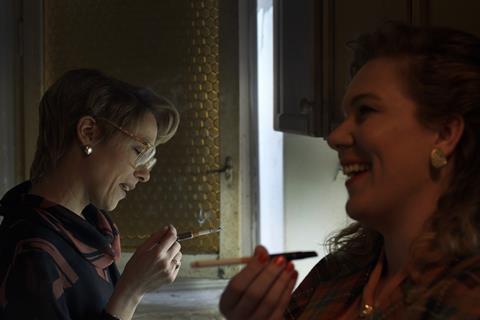 Modern Films has bought UK and Ireland rights to Milica Tomović's Seriban comedy drama Celts from Germany's M-Appeal. The film has also sold to Belas Artes Group for Brazil.
Celts was a premiere earlier this year in the Berlinale Panorama. It is set in war-torn Belgrade in the early 1990s and is the story of a woman who decides to discover what more life has to offer as she contemplates the drunken guests and inattentive husband at a family party. The cast is led by Dubravka Duda Kovjanić, Stefan Trifunović and Katarina Dimić.
Belas Artes Group is a joint venture between São Paulo-based cinema Petra Belas Artes; Providence Films, the first independent distribution company created in Brazil, and streaming platform A La Carte.
M-Appeal is physically attending Cannes this week operating out of the Riviera, and has three online-only market screenings: Marcela Lordy's The Book Of Delights, Adam Kalderon's The Swimmer and Ryûsuke Hamaguchi's Wheel Of Fortune And Fantasy.
Hamaguchi' new feature Drive My Car is screening in Competition at Cannes.