The UK's Modern Films has struck a slate deal with Amazon Prime Video, comprising 10 female-led features and documentaries.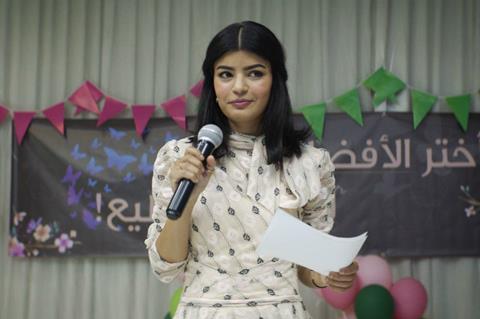 The films, which include Haifaa Al Mansour's Venice Competition title The Perfect Candidate and Alice Rohrwacher's Cannes best screenplay winner Happy As Lazzaro, will be made available on the streaming platform following their theatrical release.
The Perfect Candidate, about a young Saudi doctor who becomes the first woman to run for office in her local city elections, is set for release in the UK and Ireland in spring 2020 and will available to watch on Amazon Prime Video from October 1, 2020.
Happy as Lazzaro, in which a kind young Italian and his family are blatantly exploited by a tobacco baroness, will join the streaming platform this month.
Other dramas on the slate that will be made available on Amazon Prime Video this month include Crystal Moselle's Skate Kitchen and Emily Atef's 3 Days in Quiberon as well as documentaries that include Sara Driver's Boom for Real: The Late Teenage Years of Jean-Michel Basquiat, Nancy Buirski's The Rape of Recy Taylor and Giacomo Durzi's Ferrante Fever.
Titles set for release on the platform on March 1, 2020 include Sasha Polak's Dirty God, Kim Longinotto's documentary Shooting the Mafia and Pamela B. Green's Be Natural: The Untold Story of Alice Guy-Blaché, a documentary about a pioneer from the early days of film.
It marks the first deal between Amazon Prime Video and Modern Films, the UK distribution and production banner led by Eve Gabereau.
Gabereau previously secured deals with the streaming platform while managing director of Soda Pictures, securing deals for Paterson and a slate of other Jim Jarmusch titles as well as Toni Erdmann and animation My Life as a Courgette among others. Soda is now known as Thunderbird Releasing.