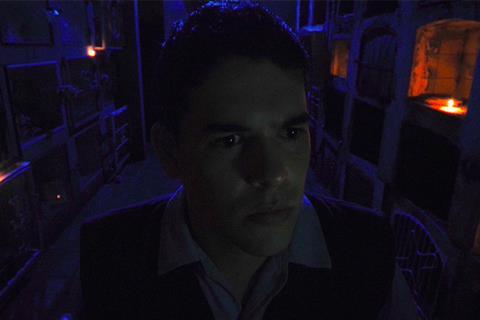 Guido Rud's Buenos Aires-based FilmSharks has announced at AFM a raft of deals on Paraguayan horror smash Morgue.
The film has out-grossed Hollywood tentpoles It: Chapter Two and Annabelle Comes Home at the local box office this year, generating more than 55,000 admissions to rank as the highest local release of the year to date, and the seventh highest overall behind Hollywood releases.
Rud has licensed the film to AT Entertainment in Japan and AV-Jet in Taiwan. Both distributors plan a first quarter 2020 theatrical release.
Meanwhile Andes Films has picked up Morgue for Peru, Chile and Bolivia. Several US studios are bidding for remake rights to the hot property, and a number of US buyers are circling rights to the original Paraguayan version.
Pablo Martinez stars as a security guard assigned to night shift patrol at a regional hospital where he has a paranormal encounter. Hugo Cardozo directed the horror from HJ Producciones.