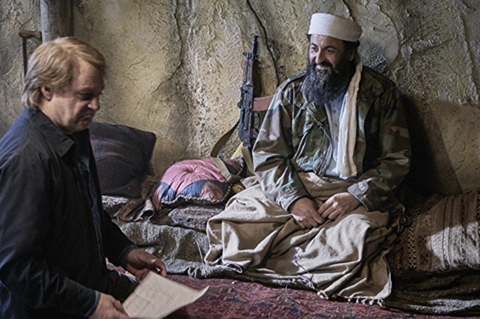 UK outfit Moviehouse Entertainment has added New Zealand drama A War Story to its Cannes sales slate.
Directed by John Laing and produced by James Heyward and Chris Hampson, the film stars John Leigh (The Lord Of The Rings: Two Towers) as Pulitzer Prize-winning CNN reporter Peter Arnett, who embarks on a life-defining pursuit for an interview with the then little-known Osama bin Laden.
The deal was negotiated by A War Story executive producer Grant Bradley, who commented: "We have been wanting to work with Moviehouse for some time and have been waiting for the right project. We are thrilled that they feel as passionate about the film as we do."
On the sales side, Moviehouse has also inked a further deal on Funny Cow, starring Maxine Peake, with Rialto Distribution for Australia and New Zealand. The film had its release in the UK via Entertainment One in April this year and has grossed more than £400,000 to date.
Rialto has also picked up the company's drama Rose, starring Cybill Shepherd and James Brolin. The film has also now gone to Wing Sight for China and Cinesky for airlines.
In the Moviehouse's emerging production wing, the company's head of production Mark Vennis has added two new development projects to its slate.
The company is developing Tripwire, a thriller that has Stephen Graham and Martin Compston attached. Set in 1994 Bosnia, the film will follow a squad of British soldiers who are lured into a booby-trapped farmyard and pinned down by a sniper. It will be directed by Adrian Mead and produced with Clare Kerr of Mead Kerr productions, and is aiming to shoot in 2019.
The second project on the production slate is The Climber, a UK-France co-produced action drama that tells the story of American mountaineer Gary Hemming. The film is to be directed by climbing documentarian Dominic Green and produced with Pip Piper of Blue Hippo and Laurent Tolleron of Seven 52 films in France. Hemming will be played by Tom Hopper (Black Sails) and the project is aiming for a 2019 shoot.