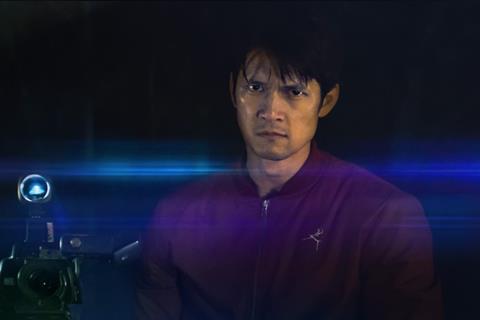 MPI Media Group has added SXSW tech thriller Broadcast Signal Intrusion to its Pre-Cannes Screenings slate and launches talks with buyers next week.
Jacob Gentry, whose credits include Synchronicity, directed the story about a video archivist in the late 1990s who unearths sinister pirate broadcasts and becomes obsessed with uncovering the dark conspiracy behind them.
The film is inspired by actual broadcast interruptions that occurred in Chicago in the late 1980s and remain unsolved to this day. Phil Drinkwater and Tim Woodall wrote the screenplay.
Harry Shum Jr. of Crazy Rich Asians and Glee stars alongside Kelley Mack of The Walking Dead, and Chris Sullivan from This Is Us and Stranger Things.
Nicola Goelzhaeuser, MPI's VP of sales and acquisitions, will handle global sales on the Queensbury Pictures production.
"Harry Shum Jr.'s performance in Broadcast Signal Intrusion, along with the other cast, is simply outstanding," said Goelzhaeuser. "We are thrilled to finally be able to bring this long-awaited project to market and to audiences worldwide."