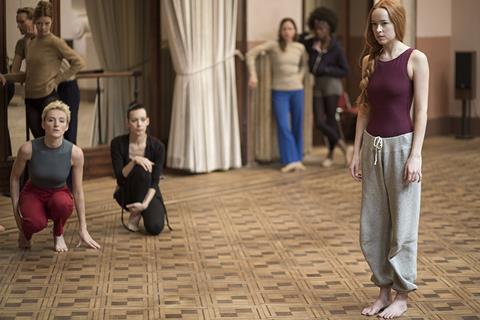 Luca Guadagnino's upcoming horror Suspiria has been acquired by MUBI for theatrical distribution in the UK, the streaming service has confirmed to Screen.
MUBI acquired the Venice premiere from Amazon Studios and will release on November 16 in 100-plus locations.
Suspiria, a remake of the classic Dario Argento horror, stars Dakota Johnson, Tilda Swinton, Mia Goth and Chloë Grace Moretz.
Other upcoming MUBI theatrical releases in the UK include Adina Pintilie's Touch Me Not on Octiber 18 and Ali Abbasi's Un Certain Regard winner Border.
Amazon Studios co-financed the project with K Period Media.