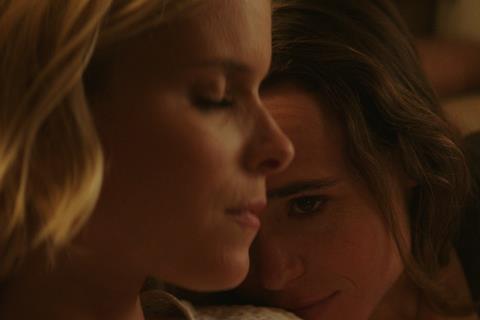 The 32nd edition of the BFI Flare: London LGBT Film Festival has announced its opening and closing titles ahead of the event in March.
The festival will begin with Tali Shalom-Ezer's My Days Of Mercy on Wednesday 21 March, and close with Steve McLean's Postcards From London on Saturday 31 March.
From Princess director Shaolm-Ezer and starring Ellen Page (Juno, Inception, Freeheld) and Kate Mara (House Of Cards, The Martian), My Days Of Mercy is a love story between two women who differ in both their backgrounds and political perspectives.
The film is written by BAFTA nominated writer Joe Barton (The Ritual, iBoy), with Page and Mara producing alongside Christine Vachon and David Hinojosa. Great Point Media are handling international sales.
Postcards From London will have its European Premiere at the Festival; McClean's first film since his 1994 Sundance hit Postcards From America is about Jim, a suburban teenager finding himself in a neon-lit, imaginary version of Soho. Playing Jim is Harris Dickinson, fresh from 2017 festival success Beach Rats.
The project is funded with support from the BFI and Creativity Capital; The Bureau are conducting international sales with Peccadillo Pictures to release in the UK later this year.
BFI Flare Senior Programmer Michael Blyth called My Days Of Mercy "bold and provocative filmmaking", while BFI Artistic Director Tricia Tuttle praised Postcards From London as "a love song to European queer art and culture".