Claude Barras is working on animated features based on Oedipus and deforestation.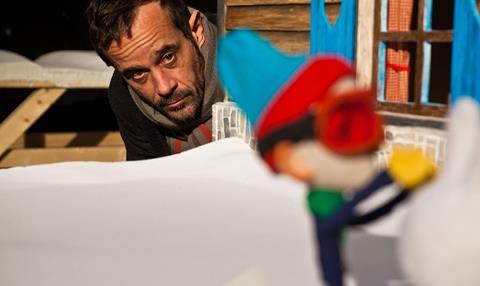 My Life as a Courgette director Claude Barras has revealed details of his next two projects.
They are an adaptation of Greek myth Oedipus for children and an original script about deforestation.
Speaking to Screen at the FMX visual effects conference in Stuttgart, Barras said that both will be stop motion feature animations aimed at children.
"The story about deforestation is more mainstream," Barras said. "It is set in the jungle in Borneo and features a young girl and a orangutan."
The Oedipus story is in concept art stage. Barras said he is consulting with child psychologists to determine the right age at which to pitch the story; the original tale features patricide and incest.
"This will be very low budget. The concept art currently mixes stop motion with emoticons for facial expression and masks for the character's heads."
My Life As A Courgette (also known as My Life As A Zucchini) was nominated for the best animated picture Oscar this year and also selected as the Swiss entry for best foreign language film. It opens in the UK on 2 June.
Also at FMX
Also present at FMX was Aardman Animations' co-founder Peter Lord and Hugh Welchman, director of Loving Vincent.
Dubbed the world's first fully painted feature film, the $5.5m budgeted Loving Vincent is composed of 65000 animated oil paintings. The film releases later this year.
Welchman explained that the production had patented special workstations for the process which enabled dozens of animators to paint on canvas "on an industrial scale".
Lord talked about producing animated stories in virtual reality for the BBC and Google Spotlight.
"I hope we as a studio will do more because it is a fascinating and exciting new frontier," he said.