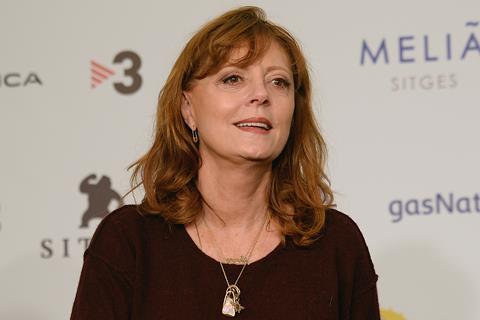 Myriad Pictures has acquired international sales rights to Ride The Eagle and will premiere the indie comedy starring Jake Johnson, Susan Sarandon, and J.K. Simmons at the pre-Cannes screenings in late June.
Decal holds North American rights to the film about a man who can only inherit his mother's picturesque Yosemite cabin if he completes an elaborate to-do list designed by his mother while she was alive as a way of making amends from beyond the grave.
Trent O'Donnell (New Girl, No Activity) directed from a screenplay he co-wrote with Johnson (New Girl, Safety Not Guaranteed). The cast includes D'Arcy Carden (The Good Place, Barry).
Producers are O'Donnell, Johnson, Carden, Joe Hardesty (Dead To Me, No Activity) and Huey Park (Utopia, The Affair). Daniel Haworth, Pete Williams (The New Breed) and Billy Bungeroth (The Second City Presents: The Last Show Left On Earth) are co-producers.
Myriad Pictures president and CEO Kirk D'Amico said, "This character-driven film with twists and turns will spread its wings as it soars out to the buyers in Cannes and beyond."
Decal is planning a US theatrical launch. The company's SVP of acquisitions Ayo Kepher-Maat negotiated the deal with Scott Bedno, Myriad Pictures SVP of distribution and acquisitions.