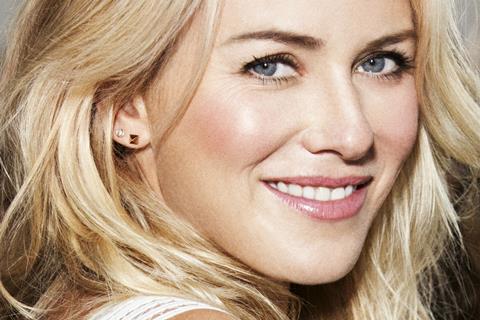 Naomi Watts has become the first big name cast in HBO's pilot for a prequel series to Game Of Thrones.
Watts will play a charismatic socialite hiding a dark secret in the as yet untitled project, created by UK screenwriter Jane Goldman and original Thrones novelist George R R Martin.
HBO ordered the pilot in June. The premium cable network had been developing several Thrones prequel series but is believed to have put the others on hold until the Goldman/Martin project, which is expected to shoot in the first quarter of next year, is made.
The pilot will take place "thousands of years" before the events of the original series, according to an HBO statement, and chronicle "the world's descent from the golden Age of Heroes into its darkest hour."
Goldman wrote the teleplay and will also be showrunner. She will serve as executive producer along with Martin, James Farrell, Jim Danger Gray, Vince Gerardis and Daniel Zelman.
Watts most recently starred in feature Ophelia and finished shooting films including Once Upon A Time In Staten Island and The Wolf Hour. Her recent series have included Netflix's Gypsy and David Lynch's Twin Peaks, from Showtime.
The eighth and final season of the original Thrones series finished shooting in Northern Ireland this summer and is set to air next year.