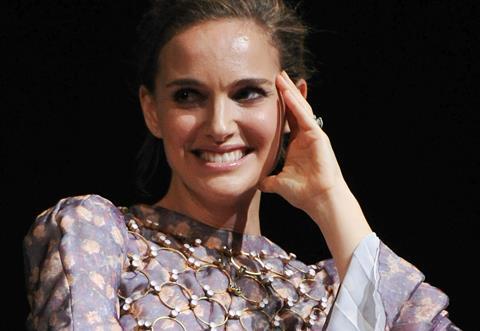 Natalie Portman has joined Jude Law on the cast of Vox Lux, which Bold Films has come on board to finance and produce alongside Andrew Lauren Productions (ALP).
Writer-director Brady Corbet is set to begin shooting in New York on February 1.Vox Lux charts the rise of Celeste from the ashes of a major national tragedy to pop superstardom. This 15-year odyssey, set between 1999 and the present day, tracks important cultural evolutions of the 21st Century through Celeste's eyes.
ALP's Andrew Lauren and D.J. Gugenheim will produce with Killer Films' Christine Vachon and David Hinojosa, Bold Films' Michel Litvak, Gary Michael Walters, David Litvak and Svetlana Metkina, and Brian Young from Three Six Zero Entertainment.
Portman and Law serve as executive producers along with Sia. Endeavor Content and CAA represent US rights.
Portman will next be see in Alex Garland's Annihilation, which Paramount Pictures releases next month, and will also be seen in Xavier Dolan's upcoming drama and potential Cannes world premiere The Death and Life of John F. Donovan.
Bold Films produced and financed Wash Westmoreland's Colette starring Keira Knightley, which sold last weekend to 30WEST and Bleecker Street following its Sundance world premiere.
ALP is in post-production on Claire Denis' English-language debut High Life starring Robert Pattinson, Juliette Binoche, and André Benjamin.