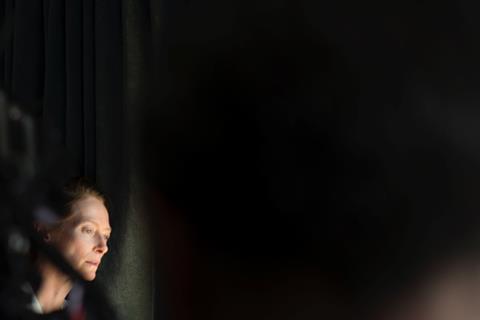 In a deal struck on the eve of AFM, Neon has acquired North American rights from The Match Factory to Apichatpong Weerasethakul's Memoria starring Tilda Swinton.
The Colombia-set drama also stars Jeanne Balibar, Daniel Giménez Cacho, Juan Pablo Urrego and Elkin Diaz. While the distributor said plot details remained under wraps, it has been reported that Swinton plays an orchid farmer who befriends a French archaeologist while visiting her ailing sister in Bogota, where she is plagued by loud noises at night.
Weerasethakul's Kick The Machine produced with Burning and Illuminations Films. The Thai filmmaker won the Palme d'Or for Uncle Boonmee Who Can Recall His Past Lives in 2010.
Jeff Deutchman, EVP of acquisitions and production at Neon, brokered the deal with The Match Factory's head of sales Thania Dimitrakopoulou.
At AFM last year, Neon announced its acquisition of Bong Joon Ho's recent Palme d'Or winner and awards contender Parasite, which just crossed $100m at the international box office and is South Korea's best international feature film Oscar submission.