Film will screen at Outfest Los Angeles this summer.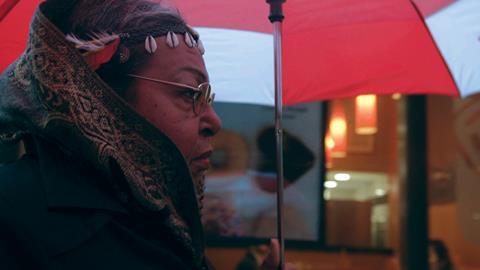 Netflix has acquired worldwide rights to The Death And Life Of Marsha P. Johnson, David France's follow-up to How To Survive A Plague.
The film premiered at Tribeca and explores the murder of the transgender legend and 'street queen' of NYC's gay ghetto, who played a pivotal role in the Stonewall Riots of 1969 and established with fellow icon Sylvia Rivera the world's first trans-rights organization, STAR, in 1970.
When Johnson's body was found floating in the Hudson River in 1992, police refused to investigate the case and presumed Johnson committed suicide. Twenty-five years after her death, activist Victoria Cruz picks up the case.
Netflix plans a global launch later this year on The Death and Life of Marsha P. Johnson, which is presented by Public Square Films. L.A. Teodosio produced and Joy A. Tomchin and Sara Ramirez served as executive producers.
"Almost single-handedly, Marsha P. Johnson and her best friend Sylvia Rivera touched off a revolution in the way we talk about gender today," France said. "Their names should be household words. But Marsha's life was cut tragically short and Sylvia died shortly thereafter, the victim of a broken heart.

"Getting to know their story through the investigation undertaken by Victoria Cruz, a seminal activist in her own right, has been one of the great honours of my career. Now, with Netflix as our distribution partner, I am confident the legacy of these tremendous women will never be forgotten."
Submarine negotiated on behalf of the filmmakers.