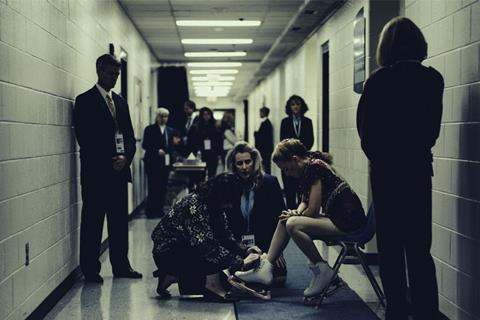 UPDATE: Netflix is understood to be among four bidders on I, Tonya following a well-received world premiere at the Princess Of Wales Theatre on Friday night, as buyers continue to court Kodachrome.

Margot Robbie plays disgraced US skater Tonya Harding and interest in Craig Gillespie's film is expected to grow through Saturday heading into a slew of other anticipated screenings.
Miramax acquired US rights to I, Tonya last December in a deal believed to be in the region of $6m. Since Bill Block arrived as CEO earlier this year he put the film back on the table in the hope of recouping, a prospect that seems likely, given early reaction on Friday night and the fact that CBS Films made a $6m offer before the festival. UTA Independent Film Group and CAA represent US rights and Sierra/Affinity handles international.
The back-up plan, should nobody bite, is that Miramax will partner with a distributor on I, Tonya, as it did with Roadside Attractions on the likes of Southside With You and Mr. Holmes. The film screens again on Saturday.
Mark Raso's Special Presentations road movie Kodachrome starring Jason Sudeikis, Elizabeth Olsen and Ed Harris has also drawn interest and was in play heading into two further screenings on Saturday. CAA and WME Global represent US rights and The Solution handles international.
Saturday brings a raft of available titles that are on buyers' must-see lists. Richard Eyre's The Children Act (CAA, FilmNation; FilmNation for international) Haifaa Al-Mansour's English-language debut Mary Shelley (UTA Independent Film Group; Hanway), The Cured (WME Global, CAA; Bac Films), and Mom And Dad (CAA, XYZ Films; XYZ Films).
Overall, acquisition executives who spoke to Screen did not anticipate many wide distribution deals on available titles, although the possibility is never far away: it only takes one outsized bid or statement buy to trigger an arms race.
Entertainment Studios owner Allen kicked things off earlier on Friday when he snapped up North American rights to Ted Kennedy drama Chappaquiddick starring Jason Clarke and Kate Mara for a reported $4m and a $16m P&A commitment, after it was announced earlier in the day he was paying $4m for out-of-festival Keanu Reeves sci-fi Replicas.
Meanwhile YouTube Red was understood to be pursuing Morgan Spurlock's TIFF Docs selection Super Size Me 2: Holy Chicken! represented by 30WEST and Cinetic Media, in what would be the Silicon Valley platform's first significant festival acquisition.