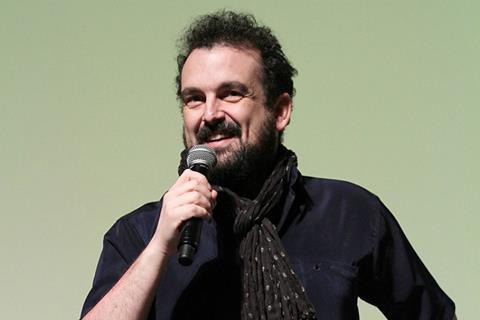 Netflix has announced the development and production of five new Spanish projects, to launch worldwide on the streaming service from 2020.
The new titles include graphic novel adaptation El Vecino, directed by Nacho Vigalondo (Colossal) and from showrunners Carlos de Pando and Sara Antuña. The comedy series will centre on Javier, a down-on-his luck t-shirt seller who is struck by an alien, which transfers its powers to him before dying. Javier must grow accustomed to his new powers while learning how to use them for good. Quim Gutiérrez and Clara Lago star.
Spain's Filmax is producing Dias De Navidad, showing the Christmas celebrations of four sisters in their family home across adolescence, adulthood and old age. Pau Freixas created and directs the series, also co-writing it with Clara Esparrach.
El Desorden Que Dejas is a drama series created by Carlos Montero as an adaptation of his novel of the same name, following a young literature teacher who moves to a new town in an attempt to give her marriage a second chance.
Maria López Castaño has created and co-written Valeria, based on Elisabet Benavent's novel series. It follows a writer in crisis who finds solace in her three best friends.
Finally, anime adaptation Memorias De Idhún sees a battle for the freedom of Idhun in which Jack and Victoria fight to stop Kirtash, an assassin sent by Ashran the Necromancer, who looks to control the territory. Maite Ruiz de Austri directs, based on Laura Gallego's trilogy of the same name.