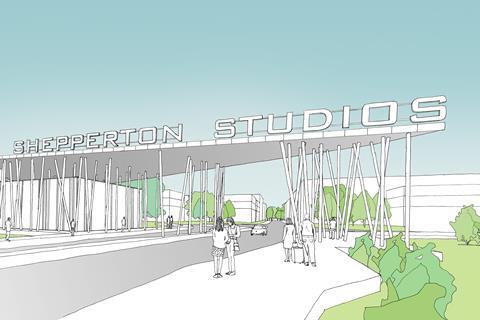 Netflix has signed a long-term deal with the UK's Shepperton Studios to double the size of its production hub at the site as part of the studios' overal expansion plans.
Construction is already underway at Shepperton, part of the Pinewood Group, to bring the total production space to one million square feet and add 17 additional sound stages to the existing 14 stages.
Productions are expected to start shooting on the expanded site from 2023. It is yet to be confirmed how much of the site Netflix will occupy, although it will not be the entire studio.
The Shepperton expansion was approved by the council in 2019.
Netflix opened its Shepperton hub in 2019, signing what is understood to be a 10-year lease. The first Netflix original production to shoot on the site was Gina Prince-Bythewood's The Old Guard starring Charlize Theron, which debuted on the platform in July 2020.
"[Netflix's] commitment to expand at Shepperton is an endorsement of our operational expertise and enables us to continue our investment into this great studio," said Paul Golding, chairman at Pinewood Group.
"The new contract with Shepperton highlights our commitment to investing in the UK creative industry and will provide a wealth of opportunities and production jobs, from entry level to heads of department," added Anna Mallett, vice president physical production UK & EMEA for Netflix.
Earlier this year Netflix confirmed a deal to lease a second UK studio space at Longcross Studios, just outside London.