Streaming giant plans to enhance its PR and marketing-focused London office.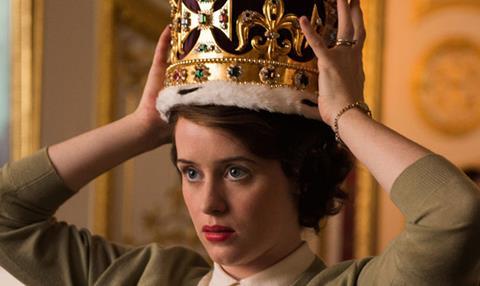 Netflix is preparing to put a number of commissioners on the ground in the UK with content boss Ted Sarandos revealing the streaming service is committed to British originals.
Speaking at the RTS London conference, Sarandos told Screen's sister publication Broadcast that there would soon be some additions joining its PR and marketing-focused Fitzrovia office.
"We'll have a few folk here to start working with local producers as we ramp up both our original productions in the UK and our co-production partnerships," he said. "I imagine we'll have people on the ground in short order."
He added that the LA-based commissioning team, which includes vice president of original content Cindy Holland and vice president of European acquisitions Larry Tanz, travelled the world hunting new ideas, as well as working closely with talent agencies such as CAA, WME and ICM.
"My team is very active at all the festivals and markets and works closely with all of the agencies and take pitches non-stop all day," he said.
A dozen Netflix buyers will attend October's Mipcom market in Cannes, France.
Chief content officer Sarandos added that Netflix remained "very engaged" with UK content producers and there was "more to come" beyond Left Bank's royal drama The Crown [pictured] and Silverback Films' natural history series Our Planet.
"We find we've had such success with British programming in the US and around the world with Happy Valley, Peaky Blinders and River. It's a natural extension of that to commission original British programming," he added.
Netflix is co-producing a raft of British series including Red's crime drama Paranoid with ITV, Urban Myth Films' comedy horror series Crazyhead with E4 and Watership Down with the BBC.
Sarandos said that this was designed to tap into its viewers "diverse" tastes. "We produce with broadcasters around the world and we figure out window sharing all the time. We want to have very healthy co-production relationships," he added.
This article first appears on Screen's sister publication Broadcast.