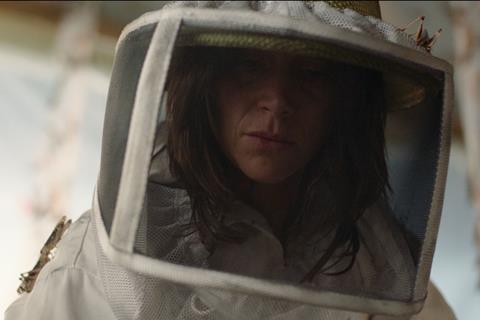 Netflix has acquired world rights for French director Just Philippot's Cannes Critics' Week 2020 label horror-thriller The Swarm about a woman who develops an obsessional bond with grasshoppers she is breeding as a high-protein crop.
The deal was struck by Wild Bunch International (WBI) which handles international sales. It covers all territories apart from France (where it holds SVoD rights), Spain and China.
The film's producers Capricci Films and The Jokers Films will release the genre picture theatrically in France on November 4, while Capricci's Spanish arm will launch it in Spain on November 20.
Netflix will launch the film worldwide apart from in France and Spain on December 4.
Set against the backdrop of rural France, the thriller, combining horror elements with social drama, stars French actress Suliane Brahim as a single mother who is struggling to get her grasshopper farm off the ground until she discovers her livestock thrive on human blood.
She develops a strange connection with her demanding swarm, which distances her from her two children and puts her at odds with local farmers.
It is the debut feature of Philippot who first drew international attention with his short film Acid, about a poisonous cloud that passes over a country spreading panic, which debuted in Sundance's international shorts competition in 2019.
The Swarm was among five features and ten shorts selected for Cannes Critics' Week's special 2020 Semaine de la Critique label, which was created after the physical edition was cancelled due to the covid-19 pandemic.
It world premiered at France's Angoulême Francophone Festival in August and will make its international debut at the fantasy-focused Sitges Film Festival on October 18.
French critics have hailed the work – co-written by Jérôme Genevray and Franck Victor - as belonging to a new school of emerging French genre filmmaking which takes inspiration from US genre cinema but is firmly anchored in local politics and societal issues.
The film is one of the first titles to come out of a genre film writing residence created by Capricci founding chief Thierry Lounas in 2018 with the support of France's National Cinema Centre (CNC), Canal Plus, creative rights body La Sacem and Wild Bunch.