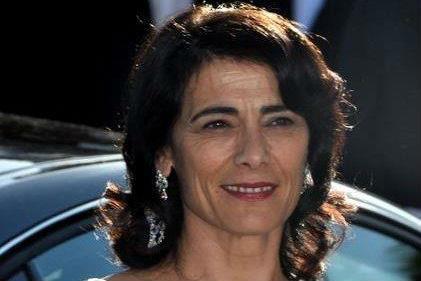 Paris's Institute of the Arab World is set to revive its festival activities this June with the launch of the new Arab Film Festival, the first edition of which will be presided over by Palestinian actress and director Hiam Abbass.
The new event will present some 70 films hailing from the Arab world across all genres.
A competitive feature line-up will showcase 13 recent titles from the Arab world including Palestinian director Muayad Alayan's The Reports on Sarah and Salim, which premiered to critical acclaim at Rotterdam, as well as Cannes titles,My Favorite Fabric by Syrian filmmaker Gaya Jiji's and Sofia by Meryem Benn 'Barek.
The jury will feature Moroccan director and actor Faouzi Bensaïdi, Saudi actress Fatima Al-Banawi and Egyptian producer Mohamed Hefzy.
There will also be tributes to Lebanese cinema pioneer Jean Chamoun, with a screening of his 2000 feature L'Ombre de la Ville and Algerian director and actor Mahmoud Zemmouri, both of whom passed away in 2017.
Celebrating Saudi Arabia's recent decision to lift its 30-year ban on cinema, the festival will also include a focus on Saudi Arabian cinema. It will showcase a selection of mainly short films including Mohammed Alholayyil's 300 km and Nada AlMojadedi's Zaina's Cake.
Full details of the festival will be unveiled at the Lebanese pavilion on May 15.
Paris's respected Institute of the Arab World has always paid close attention to cinema and held the influential Biennale des Cinéma Arabes between 1992 and 2006. The new Arab Film Festival marks a new chapter in its festival activities.