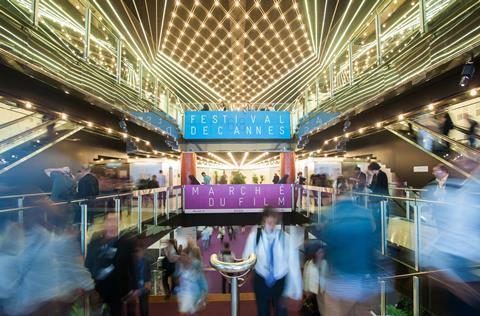 The Cannes Film Festival's Marché du Film's virtual market is expected to kick off on June 22 and run to June 26, earlier than its originally planned end-June dates, Screen has learned from US buyer sources overnight.
The Marché du Film first announced it was planning a virtual market on March 18 after parent event the Cannes Film Festival was forced to abandon its scheduled May 12-23 dates due to the worsening Covid-19 pandemic in France and internationally.
At that point, the hope was to run the online event alongside the Cannes Film Festival during a tentative new slot of late-June, early-July to cater for professionals unable or unwilling to travel to Cannes due to coronavirus travel restrictions.
The festival announced on April 14, however, that a late-June, early-July timeframe was no longer viable following the French government's decision to ban large gatherings until mid-July. The market is reported to have now pushed its dates forward by a week.
US contacts told Screen overnight that they had been informed the market would begin on June 22. Contacted by Screen, the Marché du Film said it was not in a position to officially confirm these dates but would issue a statement in the coming days.
In the backdrop, US buyers and sellers told Screen they are gearing up for a period of robust activity around late June. A consortium of independent US, UK and French companies are also expected to announce details of their own virtual market platform in the coming days.