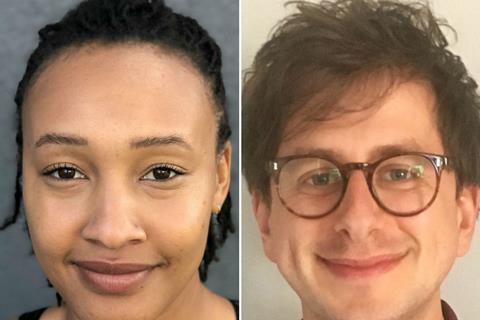 Top executives from Neon, Fox Searchlight, Haut et Court and Film4 are among the professionals confirmed to mentor six emerging international filmmakers at the second annual New Europe Warsaw Sessions, taking place in the Polish capital from June 23-27.
Ayo Kepher-Maat, director of acquisitions at US distributor Neon; Peter Spencer, creative executive at Fox Searchlight; Carole Scotta, founder of French producer and distributor Haut et Court; and Julia Oh, commissioning executive at the UK's Film4, will particpate in masterclasses, networking and creative exchange with the new talents.
The other leading experts attending are Mike Goodridge, artistic director of the International Film Festival & Awards Macao, who will chair the masterclasses; Bobby Allen, senior vice president at Mubi; Sam Intili, sales and packaging executive at the US' Animal Kingdom; producer Conor Barry of Ireland's Savage Productions; Michael Arnon of Germany's Wolf PR; and Raymond Phathanavirangoon, executive director of the Southeast Asian Fiction Film Lab (SEAFIC).
Organised by Warsaw-based sales company New Europe, the initiative is designed to help the filmmakers elevate their careers internationally.
The filmmakers are: Poland's Maria Sadowska (Art Of Loving), Jan Komasa (Corpus Christi, Suicide Room), and Michał Marczak (All These Sleepless Nights); Sweden-born, Denmark-based Isabella Eklöf (director of Holiday, co-writer of Border); Israeli-American Asaph Polonsky (One Week And A Day); and Kirsten Tan (Pop Eye) from Singapore and the US.
New Europe Warsaw Sessions is supported by the Polish Film Institute, Mazovia/Warsaw Film Commission, The Adam Mickiewicz Institute, The Danish Film Institute, British Council and The French Institute of Poland, and has backing from private sector partners including Chimney Poland, Film Produkcja, Platige Image, Gigant Films, NEM Corp. and Dreamsound.