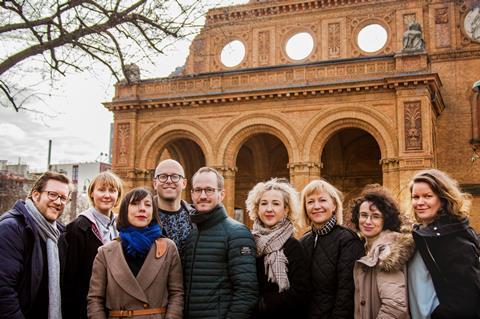 New Paris-based sales company Totem Films is kicking off its slate with the acquisition of the international rights to Finnish director Juho Kuosmanen's upcoming Trans-Siberian Railway-set drama Compartment No 6.
It is Kuosmanen's second feature following The Happiest Day in the Life of Olli Mäki which won the main prize in Un Certain Regard at Cannes in 2016.
Totem Films was launched last October by leading sales agents Agathe Valentin and Bérénice Vincent and cinema finance expert Laure Parleani.
Set against the backdrop of 1980s Soviet Union, Compartment No 6 follows a young Finnish woman who flees a love triangle to take the Trans Siberian Railway to the Mongolian capital of Ulaanbaatar.
Confronted with the reality of a late-Soviet Siberia, she is forced to share her journey with a Russian man who hates the world.
The film is drawn from the 2011 novel of Finnish writer and artist Rosa Liksom, who is known for her punk and feminist writings. It has been translated into 14 languages including English, French, Spanish, Italian and German.
The project is being produced by Jussi Rantamäki and Emilia Haukka of Finland's Aamu Company, with Jamila Wenske and Sol Bondy of Berlin-based One Two Films and co-produced by Riina Sildos of Estonia's Amrion Productions. It is set to shoot in Russia and Mongolia in spring 2020.
Aamu presented the project at the Berlinale Co-Production Market at the EFM last month where it attracted strong interest.
"Berenice really fought for the previous film and she has established a very special and focused company with Agathe and Laure," said Aamu's Rantamäki."We have a strong team willing to develop Juho's vision."
Totem co-founder Vincent previously acquired The Happiest Day in the Life of Olli Mäki when she was head of sales at Les Films du Losange. She went on to sell it to more than 35 territories. "Juho's talent is already impressive and we want to accompany him throughout its growth," said Vincent.
The company plans to handle 10 titles a year.