Proposals for a new German Film Law (FFG) have been revealed in a "discussion draft" by the State Ministry for Culture and Media (BKM) a week ahead of a top-level film industry summit in Berlin.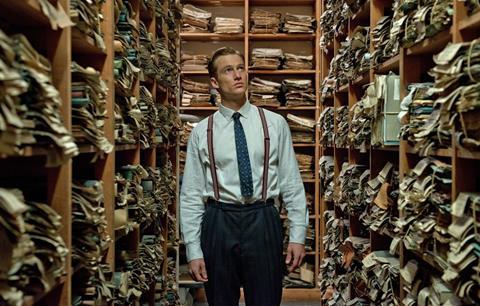 According to the leaked document, the new FFG - which would come into effect from Jan 1, 2017 - could include a reduction in the number of funding committees administered by the German Federal Film Board (FFA) from the present six to only three (screenplay and project funding; distribution, sales and video funding; cinema funding), a fairer gender balance in the committees; and a greater professionalisation in the decision-making process by drawing on recognised industry experts.
In addition, the document's authors suggest that there could be a change to the FFG's automatic "reference funding" category where films which have been successful at the German box office or at national and international festivals, can receive funding to invest in new projects.
In future, a 25% bonus in so-called "reference points" might be awarded if the box-office takings exceed a film's production costs.
Moreover, the success of a German film in cinemas outisde of Germany should also be considered when calculating the "reference points". This could be seen as taking into account that some recent German films – such as the German Oscar candidate Labyrinth of Lies - have been more successful commercially in foreign markets than at home.
News of the BKM document came after the FFA's CEO Peter Dinges had spoken at this week's Film- und Kinokongress NRW in Cologne about his expectations of a revised FFG from 2017.
He reported that the cinema attendance during 2015 had been so strong that he expected an increase in the levy coming from the cinemas to around €28m ($30m) going into the FFA's coffers.
Moreover, Dinges said that he was "very optimistic" that a decision will soon be made the European Commission on the requirement in the current FFG that video-on-demand platforms based outside of Germany should also make financial contributions to the FFA.
DSM update: Communication leaked
European film policy was also addressed during the Cologne conference with a panel on the Digital Single Market strategy featuring Creative Europe MEDIA's Martin Dawson, the European Audiovisual Observatory's Francisco Javier Cabrera and Alfred Holighaus, president of the German film industry's "umbrella" organisation SPIO.
Although Dawson did not go into any specifics about the planned Communication on European copyright, the Commission document - "Towards a modern, more European copyright framework" - had found its way into the public domain.
Apart from presenting a regulation on the 'portability' of online content services, the Communication also suggests that legislative proposals are being considered for adoption in spring 2016 to enhance the cross-border distribution of television and radio programmes online, Support right holders and distributors in reaching agreement on licences that allow for cross-border access to content, and facilitate the digitisation of out-of-commerce collections and make them available, including across the EU.
According to the draft Communication, leverage of the EC's Creative Europe programme and other policy instruments would help to:
"Further promote tools to bring more European works into the single market, including the creation of ready-to-offer catalogues of European films, the development of licensing hubs (to help the licensing of works that are not yet available in a given Member State), and a larger use of standard identifiers of works (including by exploring links with the MEDIA sub-programme);


"Support the development of a European aggregator of online search tools destined to end users (online indexation of available legal offers) and of national search tools, as well as promote more efficient funding for, and use of, subtitling and dubbing supported by public funds;


"Intensify its dialogue with the audiovisual industry to promote legal offers and the discoverability and findability of films (in its new partnership with national film funds), to find ways for a more sustained exploitation of existing European films (with the European Film Forum), and to explore alternative models of financing, production and distribution in the animation sector that are scalable at European level (in a structured industry cooperation forum)."
Single copyright
The creation of a single copyright code and a single copyright title is evidently part of the Commission's "realisation of a long-term vision for copyright in the EU," according to the document.
"The full harmonisation of copyright in the EU (…) would require substantial changes in the way our rules work today. Areas that have so far been left to the discretion of national legislators would have to be harmonised," the draft's authors noted.
"Notwithstanding the particularities of copyright and its link with national cultures, difficulties and long lead-times have also accompanied the creation of single titles and single rulebooks in other areas of intellectual property, notably trademarks and patents, where they are now a reality."