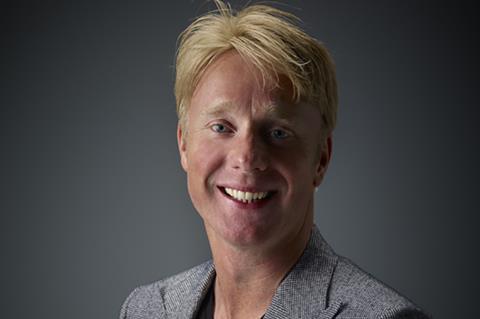 Marc Putman, the CEO of Utrecht-based OUTtv Media, has revealed ambitions to build a European network for LGBT films following the acquisition of Benelux film distributor Cinemien.
He said the move would help find "broader audiences" for LGBT films, which OUTtv broadcasts in several European countries through its channel.
"Our ambition is to create a European network," Putna explained. "Our ambition is to find broader audiences, specifically in countries where LGBT films can't always be distributed easily because of political and societal restrictions."
OUTtv had been in discussions about a new strategic partnership with Amsterdam-based Cinemien prior to the Covid-19 crisis. But when the closure of cinemas severely impacted the Benelux distributor, these discussions converted into talks of a full takeover and the deal was closed on July 1.
Putman has committed to keeping the "Cinemien DNA intact" and will retain the brand, which will continue to release arthouse fare alongside the LGBT titles which comprise OUTtv's core business.
"We intend to keep Cinemien as the brand for distributing films in theatres," he said. "We really respect the history Cinemien represents, being the first film distributor in the 1970s to focus on feminism in film, and also being connected to the LGBT community."
Cinemien was founded in 1974 by Phil van der Linden and Nicolaine den Breejen, and has handled the release of titles such as Todd Haynes' Carol, Thomas Vinterberg's Festen and Michael Haneke's The Piano Teacher as well as many of the films of French director François Ozon.
Based in Utrecht, TV channel OUTtv was launched in the Netherlands in 2008 and is available in several European countries, primarily broadcasting films and entrainment aimed at LGBT viewers.
The Cinemien acquisition follows OUTtv's takeover of leading German LGBT film distributor Pro-Fun Media in 2018.
As well as theatrical releases, the latest deal could see Cinemien films broadcast on the OUTtv platform and "create new revenues on the digital side" for the distributor's library titles.
"We already have a huge number of followers on social media," said Putman. "That will definitely make it easier for us to support filmmakers in getting their films to the audiences they are looking for."
With Covid-19 lockdown measures being eased across Europe, the intention now is for OUTtv to "use the marketing channels we have to get people back to the cinemas."
Putman is a regular attendee at the Berlinale but said he would leave his teams in Benelux and Germany to oversee acquisitions going forward.
"My role will not be on the frontline of running the business," he stated. "I trust the people (at Cinemien and Pro-Fun) to do this. They have the knowledge and expertise. Of course, on the marketing side, that's where we come in to help those films and to give them bigger exposure."