Brazilian Oscar candidate The Invisible Life Of Eurídice Gusmão, which The Match Factory is selling, has been picked up for the UK by Robert Beeson's New Wave Films.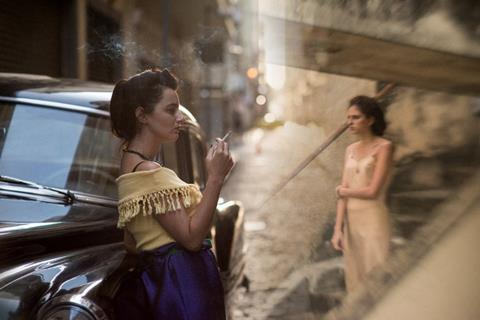 Beeson confirmed the acquisition in Venice this weekend. New Wave will give the film a theatrical release next year. "I saw 45 films in Cannes and it was the one that had the best shot in it," Beeson commented of Karim Ainouz's period melodrama, which won the Un Certain Regard prize in Cannes.
The New Wave head said the UK release was likely to be timed to the US rollout of the film, which was picked up last month by Amazon Studios. The Invisible Life Of Eurídice Gusmão will screen at the Toronto and London film festivals, and was confirmed last week as Brazil's entry in the best international feature Oscar category.
Billed as a "tropical melodrama", Aïnouz's feature is set in Rio de Janeiro in 1950 and tells the story of two sisters, Eurídice and Guida, who yearn to escape from their strict parents and rigidly conformist lives. When they are torn apart, they both strive to achieve their goals in life while never giving up hope of finding the other.
New Wave has five titles in this year's London Film Festival. As well as Eurídice Gusmão, they are Elia Suleiman's It Must Be Heaven, Oliver Laxe's Fire Will Come, Patricio Guzmán's The Cordillera Of Dreams and Suhaib Gasmelbari's Sudanese documentary Talking About Trees.