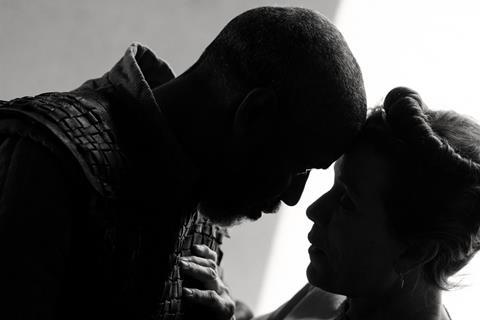 The world premiere of Joel Coen's The Tragedy Of Macbeth will open the 59th New York Film Festival (NYFF) with an in-person screening on September 24.
The adaptation of Shakespeare's tragedy Macbeth about an ambitious Scottish lord and his scheming wife stars Denzel Washington and Frances McDormand.
Coen makes his first solo directorial outing after co-directing films throughout his career with his brother Ethan. Kathryn Hunter also stars in the Apple/A24 thriller.
"The New York Film Festival is a place where I've been watching movies as an audience member and showing them as a filmmaker for almost 50 years," said Coen. "It's a real privilege and a thrill to be opening the festival this year with The Tragedy Of…"
"We can't wait to welcome New York Film Festival audiences back to Lincoln Center this fall, and what a way to do that" said NYFF director Eugene Hernandez. "Last year was a deeply meaningful edition of NYFF; our festival traveled to Brooklyn, Queens, the Bronx, and around the country via our Virtual Cinema. This year we're back in our Upper West Side home, but you'll also find us exploring new venues and ways to connect with moviegoers in person, outdoors, and online – stay tuned."
Director of programming Dennis Lim described Coen's film as an "interpretation of an eternally relevant classic, a moral thriller that speaks directly to our time".
The festival runs from September 24-October 10 and will feature a combination of in-person, outdoor, and virtual screenings. The Main Slate selection committee, chaired by Lim, includes Hernandez, Florence Almozini, K. Austin Collins, and Rachel Rosen.