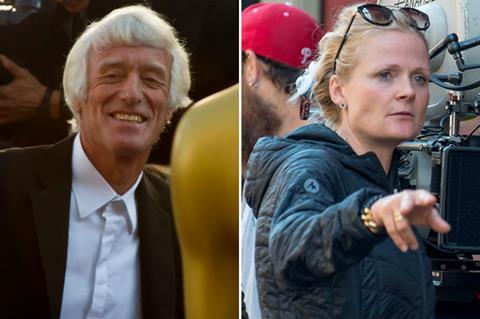 Roger Deakins and Charlotte Bruus Christensen are among the six nominees for the annual Sue Gibson BSC Cinematography award presented by National Film and Television School (NFTS).
Now in its second year, the award recognises a member of NFTS Cinematography alumni who has advanced the profession of cinematography in a significant way.
The nominees are:
Ula Pontikos for Film Stars Don't Die In Liverpool
Benjamin Kracun for Beast
Charlotte Bruus Christensen for A Quiet Place
Roger Deakins for Blade Runner 2049
Benoit Soler for Mobile Homes
Jakob Ihre for Thelma
Bruus Christensen won last year's inaugural award for shooting Fences and The Girl On The Train; while Deakins won the academy award for best cinematography earlier this year for Blade Runner 2049, marking his first win from fourteen nominations.
The Sue Gibson award is named in honour of cinematographer and NFTS graduate Gibson who passed away in 2016. Her credits include Mrs Dalloway (1997) and work on Alien vs Predator (2004). She was the first female member of the British Society of Cinematographers (BSC), later becoming its president in 2008.