EXCLUSIVE: Relationship dramedy produced by See-Saw Films will be directed by Notting Hill's Roger Michell.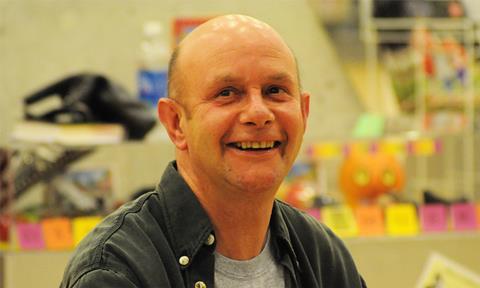 See-Saw Films and writer Nick Hornby are teaming up on a TV series about marriage counselling.
State Of The Union will be directed by Roger Michell (Notting Hill) and is made up of ten ten-minute episodes.
The series follows a middle-aged couple who meet in the pub before going into marriage counselling each week. Each episode shows the ten minutes before they face the counsellor.
State Of The Union will shoot in London this autumn with the cast and broadcast partner set to be announced soon.
See-Saw told Screen that they expect the show to be aired both online and by a TV broadcaster.
Hakan Kousetta, COO of television at See-Saw, said: "Because it's a completely different format, it lends itself to something a broadcaster can play with. It's not just a piece of digital television, it's a proper dramedy in ten minutes.
"It's not for 19-year olds, it's about a middle-aged couple working out their lives. So, we've married the opportunity of the format but we're bringing that to an outlet that can say 'we're not necessarily focused on just millennials', we have a broad audience."
He adds: "Nick [Hornby] was inspired by freedom of form that is becoming the case with online shows, for example High Maintenance that started out on Vimeo, and wanted to do something that could just be about people and relationships in a moment in time."
"It's brilliantly funny, distinctly Nick [Hornby] style, both real and funny about people's foibles. It's about a couple working out if they have a future, but also being unable to avoid the fun paraphernalia of a life once you've shared 15 years of life experience with someone."
Novelist and screenwriter Hornby is best known for Fever Pitch, High Fidelity and About a Boy, which have all been of adapted into feature films. He also wrote the screenplay for Brooklyn.
Roger Michell directed Notting Hill, The Mother, Enduring Love, Venus, Morning Glory, Hyde Park on Hudson and My Cousin Rachel, as well as BBC miniseries The Buddha of Suburbia.
On Friday (28 July) Screen announced that See-Saw were developing a TV adaptation of Rupert Thomson's Dreams Of Leaving, to be directed by John Crowley (Brooklyn) and written by playwright Nick Payne.
See-Saw's first television series Top Of The Lake was nominated for eight Emmy's and two Golden Globe Awards. The second series, Top Of The Lake: China Girl, started on BBC2 last night (July 27). Their other TV projects include Love Nina, Banished and the upcoming The Legend Of Monkey.