The Los Angeles and New York-based production company, Nickel City Pictures has brought on the former PalmStar Media executive as partner and president of production.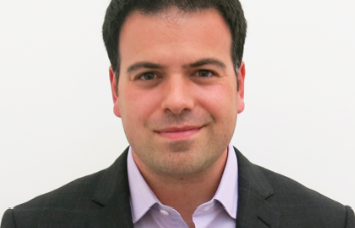 Fasano will oversee the film and television production slate, which includes Naja, the French graphic novel adaptation that Nickel City is producing with Thunder Road Pictures and Entertainment 360. Cedric Nicolas-Troyan will direct.
The hire comes as Nickel City co-founders and former PalmStar executives Ankur Rungta and Vishal Rungta announced they have secured investment from Olive Tree Capital, the investment arm of the family office of Hamza Talhouni.
Olive Tree will in certain cases co-finance development alongside the company's existing development partner, Telepool GmbH, and the deal offers access to a network of family offices and high net worth investors.
Fasano served as president of production at PalmStar Media, where he was involved in such titles as American Ultra, The Whole Truth and True Memoirs Of An International Assassin.
"Nickel City Pictures is an ideal partner for Olive Tree, as we continue to diversify our global portfolio with innovative and unique companies," said Talhouni.
"Ankur, Mark and Vishal display an ambitious drive and commercial sensibility, while boasting rich relationships across the industry. We are excited by the strength of the development slate the company has built with Telepool and look forward to helping the company build a rich library of film and television content."