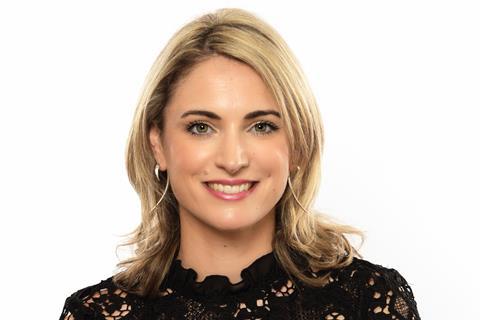 Nicola Pearcey, longtime president of Lionsgate UK and Europe, is leaving the company after 14 years to "pursue new opportunities".
A replacement has yet to be announced for Pearcey, who will step down from her role at the end of 2020. The moves comes less than four months since Lionsgate revealed Zygi Kamasa was to exit his role as CEO of Lionsgate UK and Europe after 15 years, with Pearcey taking on his duties.
The brace of high-profile departures indicate Lionsgate may be moving away from the UK production space to instead focus on handling major releases for its parent company. Lionsgate UK has had a strong 2020 slate of UK tites including The Personal History of David Copperfield, Military Wives, How To Build A Girl and Ammonite.
Pearcey had been instrumental in growing Lionsgate's television business in the UK with titles including BBC comedies The Goes Wrong Show and Motherland, and upcoming crime thriller The Pact.
She also helped shepherd the UK releases of blockbuster franchises The Hunger Games, John Wick and The Expendables alongside La La Land, Knives Out and locally-acquired features Military Wives, Fighting With My Family, Eddie The Eagle and McQueen.
Other UK productions on Lionsgate UK's production investment and distribution slate in recent years include On Chesil Beach, Film Stars Don't Die In Liverpool, Churchill, Testament Of Youth and The Railway Man.
"My tenure at Lionsgate has been deeply rewarding but the time has come for me to pursue an expanding range of new opportunities," said Pearcey. "It has been a privilege to help grow this company and to help build an immensely talented family internally and externally, and I'm proud of the great content and partnerships we have created over the years."
Prior to joining Lionsgate in 2006, Pearcey worked for the Walt Disney Company and MGM Pictures across franchises including James Bond, Pixar, Disney, Miramax and the MGM libraries.
Members of the UK production sector saluted Pearcey following news of her departure. Ben Pugh and Rory Aitken, producing partners at 42, worked with Pearcey on Military Wives and The Courier, and said: "In both cases she brought incredible passion and creativity to presenting the films to audiences and supporting the central vision of the filmmaking team in doing that, we wish her the best for her new ventures."
Monumental Pictures partners Debra Hayward and Alison Owen highlighted the "incredible support" provided by the Lionsgate executive to their production company. "[Pearcey] was instrumental in the success of How To Build A Girl and following a fantastic collaboration on that, we have worked under her auspices on a number of other features for Lionsgate," they said. "Her creativity and unparalleled experienced and knowledge of the business will be missed, but we look forward to continuing to work with her in her next chapter."