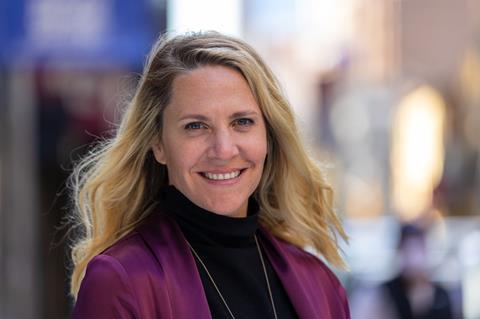 EXCLUSIVE: Producer Nicole Cosgrove has been appointed head of production at People's Television, the New York- and Washington DC-based documentary and branded content company.
Cosgrove, previously head of production for Vice Media, was an executive producer on 2019 Venice festival feature Lingua Franca. She also served as head of production at Vayner Media and has worked in branded content and commercials.
In her new post, Cosgrove's work will include overseeing production on both original films and branded content.
People's Television made 2021 SXSW Audience Award-winning documentary Not Going Quietly and 2012 Sundance prize winner Valley of Saints.
People's Television founder Nicholas Bruckman said: "We couldn't be more thrilled to have Nicole join the team during this dynamic period of growth at People's TV. Nicole has that rare combo of film-making grit and creativity, along with deep experience working with the most exciting brands in the world to help tell their stories."
Cosgrove said: "The ethos and company culture that Nick and Ryder [Haske, People's TV creative director] have built at People's was immediately attractive to me. There is a creative pulse and synergy to the team that is bursting onto the documentary scene. The opportunity here is massive. I am excited to work alongside People's and their clients to take some really fun risks and turn some heads."