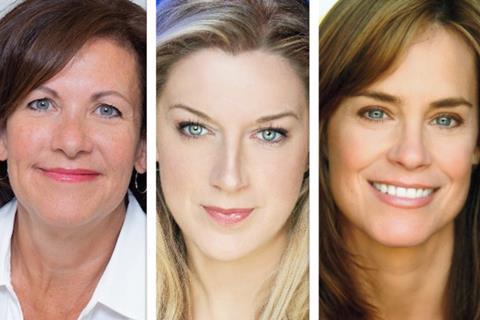 Industry veteran Nicole St. Pierre and Canadian animation studio Mercury Filmworks have launched Ottawa-based live-action production outfit Sungate Films and announced the initial development slate.
St. Pierre is named president of the new venture, and will continue in her role as SVP business and legal affairs at Mercury Filmworks, where she has served for the past 14 years of her 25-plus-year career in animation and live-action.
Mercury Filmworks founder and CEO Clint Eland will chair the Sungate Films board, while screenwriter/producer and 15-year industry veteran Holly Merritt is appointed development director.
"Clint and I recognised an opportunity to build upon our success in the industry and expertise in production by expanding into the live-action arena," said St. Pierre. "We are looking forward to working with a roster of talented creators and writers on this first development slate with productions beginning this year. We're delighted to welcome Holly as our first new executive and are confident that her knowledge and skills will be invaluable to our efforts."
Leading the Sungate Films development slate is Cortes Story, a full-length feature written by Matthew Corolis and Catherine Mary Stewart, who will direct the story of a career driven mother who tries to reconnect with her estranged, social-media-star daughter as they travel together to a funeral.
"Directing has always been my passion," said Stewart, who has appeared in The Last Starfighter, Weekend At Bernie's, Night Of The Comet, and numerous TV series and TV movies. "As an actor I purposely spent as much time behind the camera as I did in front of the lens."
The roster includes Arrow Radio, a mixed-media, live-action children's series starring YouTube sensation Emily Arrow that will use puppetry and music to understand and express emotions.
Original crime series Undercurrent hails from Chris Bartleman and commercial director Robert Turner and centres on a private investigator plagued by his past. The show is inspired by the Nordic Noir genre.
Rounding out the initial slate are futuristic drama Famer created by Mike Laewen, in which human video gamers compete in an esports game against robot humanoids; and an untitled, unscripted charity competition series created by Dylan Kenin in collaboration with Merritt.
Merritt's first original full-length script, Zoe's Mark is in development, and she most recently completed feature adaptation, Weather Permitting.