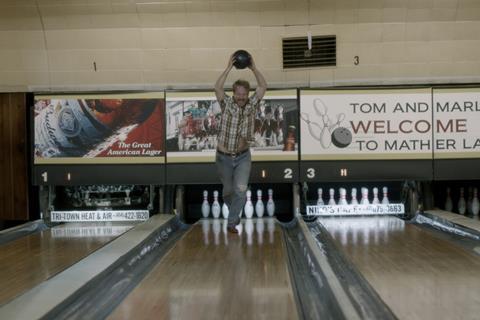 Sarajevo Film Festival has secured the world premieres of Niels Mueller's Small Town Wisconsin and Eric Tessier's You Will Remember Me, which will both debut online following the festival's shift to a virtual event.
Both films will be included in the festival's pared-back Open Air lineup, which will run online this year despite the name of the strand.
Other titles in the section include Pjer Žalica's Focus, Grandma, which will receive its world premiere as the opening film of SFF's 26th edition, and Srdan Golubović's Father, which won the Panorama audience award at the Berlinale in February.
Small Town Wisconsin marks the first feature from Mueller since The Assassination Of Richard Nixon, which starred Sean Penn and debuted in Un Certain Regard at Cannes in 2004. His latest US feature centres on party animal Wayne Stobierski, played by David Sullivan, who steals his nine-year-old son away for one last weekend together after losing a custody battle.
Canadian drama You Will Remember Me follows a retired history teacher, played by Rémy Girard (The Barbarian Invasions), who is starting to lose his memory and is placed in the care of a rebellious young woman, played by Karelle Tremblay.
The films will be viewed via ondemand.sff.ba – the festival's VoD platform – one week after their first virtual screenings. Sarajevo announced last week that it had abandoned plans to host a physical event and will pivot all activity online, following a second spike in Covid-19 cases throughout the region.
The 26th Sarajevo Film Festival is set to run online from August 14 to 21.