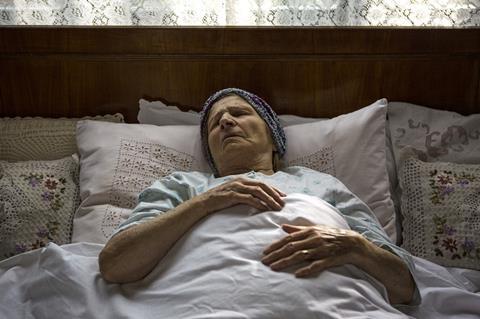 The world premiere of Pjer Žalica's comedy drama Focus, Grandma will open the Sarajevo Film Festival in Bosnia-Herzegovina on August 14.
It marks the third time a film by Sarajevo-born Žalica has opened the festival after Fuse in 2003 and Days And Hours in 2004. Focus, Grandma was shot in the Bosnia and Herzegovinian capital in November last year. Fuse won the Silver Leopard at Locarno, best first feature at Sarajevo and the Golden Star at Marrakech in 2003.
Set in April 1992 during the early months of the Bosnian War, the story follows family members who return to Sarajevo to gather around the death bed of their matriarch. But a doctor's prognosis that she has minutes to live turns into days, while the family argues over a potential inheritance focussed around a large family house in Sarajevo.
The cast includes Jasna Žalica, Emir Hadžihafizbegović, Alma Prica, Jadranka Đokić, and Vedrana Božinović. It was announced this week that Croatian actress Đokić will join the festival's main competition jury.
The film, also written by Žalica, was produced by Obala Art Centar, Sarajevo Film Festival, and Turkey's national public broadcaster TRT as part of the joint Sarajevo City of Film for Global Screens project.
The director is expected to attend the premiere at Sarajevo's Open Air theatre on August 14 alongside cast and crew. The festival, one of south-eastern Europe's leading film events, is to go ahead this year as a hybrid of physical and online events due to the Covid-19 pandemic.
As previously announced, French director Michel Hazanavicius will lead a four-strong competition jury and Mexican filmmaker Michel Franco is to receive the festival's honorary Heart of Sarajevo award.
SFF's full line-up will be announced in the coming weeks. It is running as a hybrid physical-online event from August 14-21.
Spain's San Sebastian International Film Festival will also open this year's edition with a feature shot in its own backyard, Woody Allen's Rikfin's Festival.