EXCLUSIVE: Late November shoot set for third instalment in urban trilogy; Lionsgate to handle UK distribution.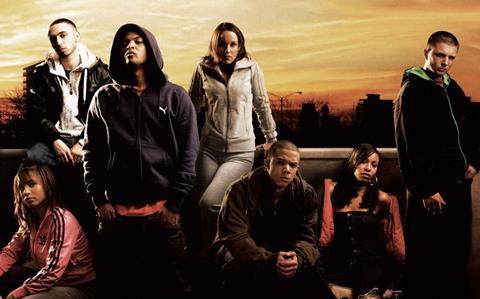 Principal photography is due to get underway at the end of November on Noel Clarke's Brotherhood, the third and "final" instalment in a trilogy that also includes Kidulthood (2006) and Adulthood (2008) [pictured].
Unstoppable Entertainment and Maggie Monteith's Carpalla Films have begun pre-production on the drama from BAFTA-winner Clarke, who has written the screenplay and will also direct and star.
Although plot and cast details are under wraps, Clarke (Star Trek Into Darkness) will reprise his role as protagonist Sam in the feature, which is slated for release in the UK in 2016 to tie in with the 10-year anniversary of Kidulthood, which opened number one at the UK box office.
Sequel Adulthood grossed more than £3.3m ($5m) at the UK box office in 2008.
Shoot is scheduled to last five weeks in and around west London.
Executive producers are Josephine Rose, Chris Reed and Gina Powell with Ingenious on board as financiers. Lionsgate UK has acquired rights for UK.
Unstoppable's Jason Maza said: "We are really excited to be gearing up for Brotherhood. Noel has written a script that is as relevant now as Kidulthood was in 2006.
"It's a film that we believe opens up a new, younger audience as well as remaining true to original fans of the franchise.
"We couldn't be happier to be working with Lionsgate UK, and we are confident that together we will complete our trilogy in a way that builds on the success enjoyed so far."
Clarke is represented by APA.